Skills Covered
Overview
The conventional software development approach in which developers produced code separately from operations, which delivered and supported it, raised issues in the application development and IT activities communities, which led to the birth of the DevOps movement. DevOps is a name that combines the words "development" and "operations," and it refers to the act of fusing two fields into a single, on-going process.
KEY USPS AND CERTIFICATION DETAIL
| | |
| --- | --- |
|  Comprehensive Syllabus |  DevOps Training in Navi Mumbai has been developed with a syllabus aligned with global requirements in DevOps. The syllabus has been structured in a way that will help to build the foundations of DevOps features and their application in the industry. |
| Eminent Faculty |  The courses are taught by eminent teachers and tutors committed to developing the skills and knowledge of the students. |
| Career Oriented | Both types of course structure are available that is self-paced and institution-led. This will help to develop self-learning skills, which will help to indulge in continuous growth and development. The courses are structured per professional requirements, making you more career-oriented. |
Benefits of DevOps Training in Navi Mumbai
FUNDAMENTALS & KEY FEATURES
This master's certification primarily imparts expertise on DevOps techniques for bridging the gap between operational teams developing IT assets. Numerous instructor-led and self-paced courses that are part of the certification will help you increase the scope of your knowledge. You must concentrate on learning DevOps, associated tools, lifecycle, applications, and docker during the certification process. Some of the essential key features of the course will include 
Identifying issues related to high risks and providing the students with guidelines for mitigating the issues. 

Learning data configuration and management techniques for ensuring accessibility in all networks. 

Identifying threats related to security and devising plans for eliminating the same. 

Dealing with billing and accounting support frameworks. 

Enabling students for configuring distribution, management, and effective deployment of IT platforms on a long scale. 
 The courses and training from an expert in Navi Mumbai will help students by focusing on real-time experiences. Hence, preparing each individual for challenges that might be faced in the coming days. The educators are continually working to solve students' issues and problems during the course. 
SKILL SET COVERED
 The skill set covered will be highly reliant on the level of course enrolled by you. It is generally for beginners, intermediate and advanced. The skill sets acquired during any course level will help you secure a good salary, career transitions, and other benefits. 
Using DevOps methodologies and processes, your software skills will be developed and deployed across several platforms. it will  Improve your communication skills with other IT professionals and developers. Using programming languages like Java, Scala, Python, Ruby on Rails, and others, polish your coding abilities as well.
COURSE OUTLINE
 DevOps training in Navi Mumbai can be acquired from different institutes and education centers. Each of the courses will include different components like
Concepts related to DevOps- This helps all students to understand the foundation concepts of DevOps and their application in software development and other IT jobs. 

The instructor-led course will include knowledge of DevOps, AWS, Kubernetes, AWS, and Azure DevOps. 

The self-paced course will include Linux, Terraform, JIRA, Python, and Docker. 
WHO SHOULD ENROL IN THIS COURSE?
DevOps training programs are open for individuals in different job roles. Both non-technical and technical persons are drawn to DevOps. Enrolling in a DevOps course is an option for seasoned practitioners who wish to learn further about DevOps services and tools available on GCP. DevOps certificate courses, however, are created specifically for IT professionals and architectural designers. Software developers and cloud experts are also qualified for this. DevOps and cloud computing expertise, as well as three or more years of professional experience, including at least one year spent managing apps on the Google Cloud Platform, can get considerations for enrolment.
COURSE STRUCTURE
 The course structure will depend on the level of expertise you are opting for. This will range from beginner to intermediate and advanced. You will offer both live courses and self-paced ones. 
WHY WILL THIS COURSE CHANGE YOUR CAREER?  
 The course will upskill your knowledge and expertise in the IT domain. You will be provided with information on DevOps methods and practices. 
Containerization of different software applications

Orchestration of containers through applying Kubernetes

Information on Chef, Puppet, Ansible, and related tools. 

Applications and platforms on AWS 

Improved visibilities on software lifecycle.
Such skill sets will help you to acquire higher-paying jobs in good companies. 
TOP COMPANIES THAT HIRE DEVOPS SPECIALISTS
DevOps specialists are in high demand across a range of positions, and this need is rising steadily. In order of employing DevOps specialists, the top 5 companies are Amazon, HP, Etsy, Netflix, and Adobe. Most businesses use job boards, staffing firms, and consulting services when making hiring decisions. This assists in attracting top talent while saving money on advertising and the shortlisting of applicants.
Upcoming Batches
Oct 08

SAT & SUN Weekend Batch

Filling Fast

Timings - 09:00 AM to 11:00 AM

Oct 22

SAT & SUN (6 WEEKS) Weekend Batch

Timings - 01:00 PM to 03:00 PM

Oct 10

MON & FRI (6 WEEKS)

Filling Fast

Timings - 09:30 AM to 10:30 AM

Oct 24

MON & FRI (6 WEEKS)

Timings - 05:00 PM to 06:00 PM
61% OFF Expires in D H M S

Can't find a batch you were looking for? Contact AP2V Learner Support
Loved reviews? Enquire Now
Structure your learning and get a certificate to prove it
DevOps Training in Navi Mumbai Curriculum
Course Content
Understand DevOps
● Roles and responsibilities
● Understanding:
    ○ Continuous Integration
    ○ Continuous Delivery
    ○ Continuous Deployment
● Understand the infrastructure layouts and its challenges
● Network Concepts at Enterprise Scale and Discuss the famous Use-case
What is Cloud Computing?
● Types and Service models of cloud computing
● Understanding AWS Architecture
● About EC2 and types , Pricing
● EIP ( Elastic IP address), Allocating, associating , releasing
● Launch Linux Instances in AWS
● Connecting Linux instances from windows desktop and Linux machines
What is Web-server?
● Apache ○ What is Apache?
    ○ HTTP and HTTPS protocol
    ○ Understanding the Compilation
    ○ Compile Apache
    ○ Learn to ran more than one version on same machine
● Nginx ○ What is Nginx?
    ○ How Does it Work?
    ○ Nginx vs Apache
    ○ Learn to create Virtual Host and Serve static content
    ○ Nginx as a Reverse Proxy
■ What is Reverse Proxy?
■ Reverse Proxy with proxy_pass ○ Nginx as a Load Balancer
■ What's Load Balancer
■ Load Balancing to Multiple Server ○ Nginx Logging
● Installation and Configuratio
● Understanding "global" section
● Modes – TCP vs. HTTP
● Proxies Section
● Load Balancing Algorithms
● Use HAProxy and share the load with round-robin policy
● Logging
● Configure the rsyslog daemon
● Understand standard facilities, priorities, and actions
● Configure log rotation
● Understand rsyslog
● Understand Remote logging and configure a test client
● Introduction
● Overview of version control systems
● Overview of Git
● What is Git
● Setting up a project
● Managing accounts
● Creating and Using the repository
● Installing on GIT client on Linux
● Cloning, check-in and committing
● Branching
● Creating the Branches, switching the branches, merging the branches.
Syllabus
Experience 250+ hours of best-in-class content developed by leading faculty & industry leaders in the form of videos, case studies & projects
Industry Project
Project 1

Version Control System

Learn how to store program codes in Git/Github for performing version control

Understand pipelines for automated CI/CD process using Jenkins and integrated it with other devops tools

Project 3

Monitoring and Logging

Learn monitoring infrastructure with Nagios and manage logs management on O/s with rsyslog daemon.
DevOps Training in Navi Mumbai Exam & Certification
Live your dream to be hired by top IT Companies with us, offering an array of professional courses with 100% Job Assistance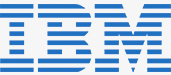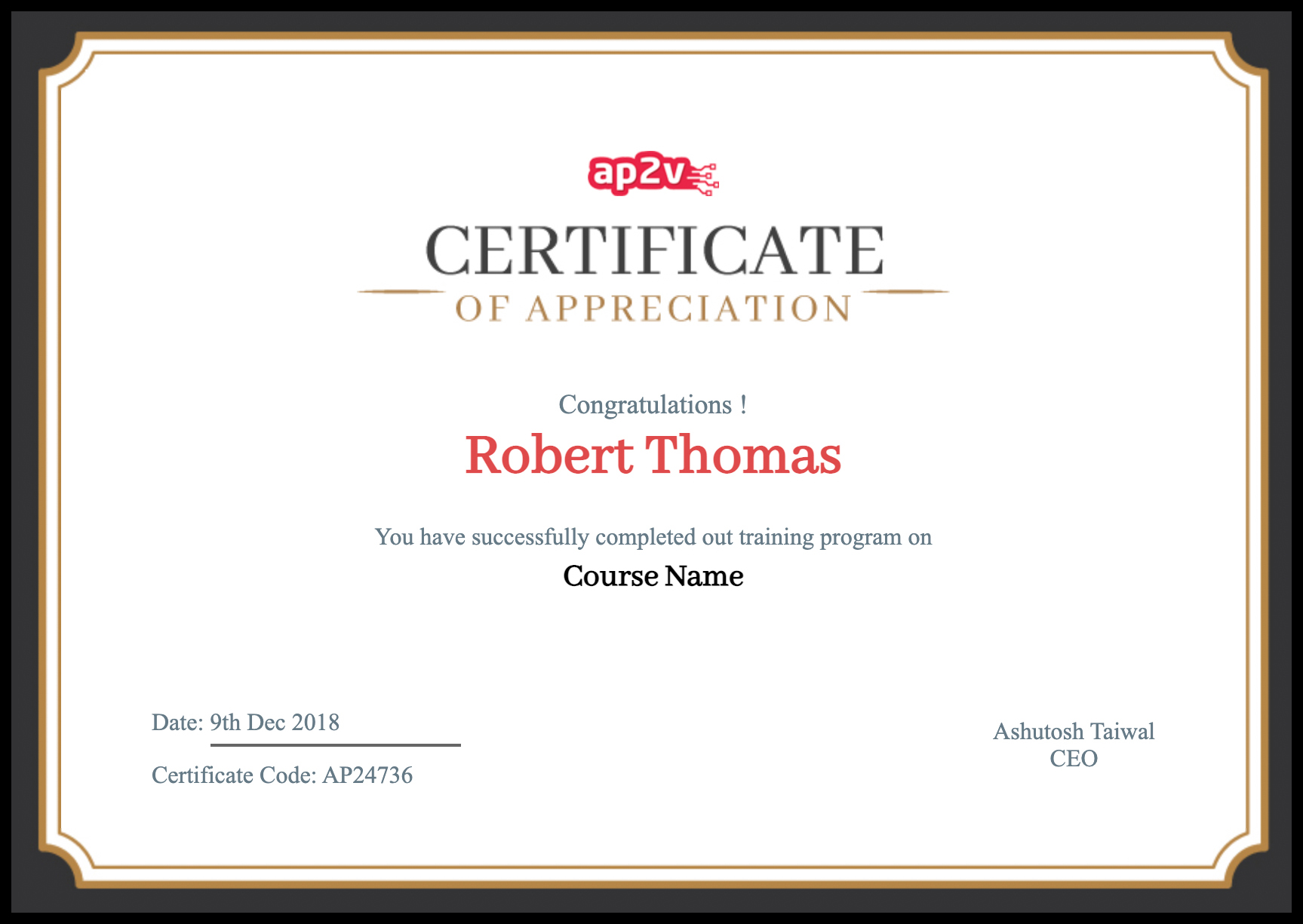 Frequently Asked Questions
Devops Training And Certification in Other Cities