Skills Covered
Overview
KEY USPS AND CERTIFICATION DETAIL
| | |
| --- | --- |
| Industry Associated syllabus | Google has its storage platforms which it aims to compete with services offered by Amazon. Also, Google has been operating in the cloud market for several decades and has gained information on industry trends. This further includes the certification courses aligned with the industry's best practices. |
| Good faculty |  The course is provided by industrial experts that have been working in the profession for many years. So, you can expect skill and education will be derived from real-time experience. |
| Being career-oriented |  Nowadays, Google Cloud is proliferating owing to increasing adoption by small and big businesses, which has made it famous. Thus, acquiring certification in this role will provide many opportunities that will lead to high career growth. |
Benefits of GCP Training in Navi Mumbai
FUNDAMENTALS AND KEY FEATURES
 More than 80% of Google Cloud certifiers portray confidence and diligence while working in IT companies. From GCP Training Navi Mumbai, the students majorly secure jobs as professional data engineers. The Google Cloud certifications help validate broader knowledge of cloud-related concepts, products and services. 
The terminology and key principles for using Google Cloud are introduced in Google Cloud Fundamentals Infrastructure. This course introduces and contrasts a number of the computing and storage services offered by Google Cloud, as well as significant resource and policy management capabilities, through videos and practical exercises.
Foundational ones- This course provides collaborative roles and technical professionals with no specialised prerequisites. 
Associate certification- This course will help to acquire fundamental skills for deploying and maintaining cloud projects by earning a professional degree. Although, to enrol on this certification, you must have more than six months of experience working on Google Cloud. 
Professional certification- This is one of the advanced courses which helps to assess essential technical functions and advanced competencies in aspects like designing, implementing and managing different types of Google Cloud-related products and services. For this course, you should have more than three years of experience in the cloud industry. 
SKILLS SET COVERED
Google Cloud Certification can be obtained from Google as well as other institutes as well. During and after the course, you are expected to acquire skills like
Understanding Google's Cloud Platforms
Understanding GCP services might include computing, network, storage, big data, artificial intelligence, and others. 
Higher compatibility with g-cloud, gsutil and tools that might be related to the command line. 
Creating a more static and dynamic route for cloud platforms. 
Handling traffic by the usage of autoscaling functions 
Setting IAM policies for all levels along with higher compatibility with KMS
Creating clusters of Kubernetes by using GKE. 
Demonstrating usage of compute engines and virtual machines
Showing the use of cloud source repositories. 
OUTLINE COURSE
The GCP course certification would include assignments, real-time case studies, demonstrations, and accreditation of specific sub-projects. In addition, it will help the student in mastering the subject. 
At the end of the course, you will be capable of designing, developing, managing, and securing cloud-based solutions. 
WHO SHOULD ENROL FOR THE COURSE?
 Anyone working in the IT sector can enrol in the course. The certifications have no prerequisites in the context of industrial experience and attendance. The entrance exams could be given from home; there is no need to visit the centre for exams. 
Here is the list of people who can join this course,
Bachelor's degree holders who are eager to learn about DevOps and cloud computing
IT professionals interested in switching their careers to DevOps & cloud computing
Those in the workforce wanting to advance in their careers
Professionals in DevOps
Cloud Computing Specialists
New graduates that wish to work in DevOps and cloud computing
Although, if you are enrolling in the advanced course, you must have more than three years of industry experience. Also, you should have acquired a Google Cloud Platform certificate for more than a year. You can avail of the course from Google or other educational institutions. 
COURSE STRUCTURE
The course outline is different for each level of certification. This includes that the beginner course level will differ from that of a professional one. Although, at all levels, GC foundation and introduction to core concepts will be taught. Even if you are taking the course from Google or any other platform, you will be provided with self-paced, in-person or virtual training modes. Thus, course structure varies with the methods you are enrolling in, although the basics remain the same. 
Here is the detailed course structure from begin to advance program.
Foundations of Project Management
Project Initiation: Starting a Successful Project
Project Planning
Project Execution
WHY WILL THIS COURSE CHANGE YOUR CAREER?
The end-user spending on cloud services platforms has been growing for the past few years. From 2021, the investment in publicly available cloud services has increased by 18.4%. 
The Google Cloud services certification will land you in the highest paying jobs, ranging from Cloud Digital Leader, Cloud Engineer, Cloud Architect, Cloud developer, Data engineer, Cloud Networks engineers and many others. 
A professional data engineer is one of the highest-paying jobs. Also, the second highest paying job is Professional Cloud Architect. 
 AP2V Academy is the best Institute that provides GCP Training Navi Mumbai.
TOP COMPANIES FOR HIRING SPECIALISTS
Google 
AWS
Deloitte 
Perficient 
Salesforce 
PWC 
Microsoft
EY
Upcoming Batches
Oct 08

SAT & SUN Weekend Batch

Filling Fast

Timings - 09:00 AM to 11:00 AM

Oct 22

SAT & SUN (6 WEEKS) Weekend Batch

Timings - 01:00 PM to 03:00 PM

Oct 10

MON & FRI (6 WEEKS)

Filling Fast

Timings - 09:30 AM to 10:30 AM

Oct 24

MON & FRI (6 WEEKS)

Timings - 05:00 PM to 06:00 PM
65% OFF Expires in D H M S

Can't find a batch you were looking for? Contact AP2V Learner Support
Loved reviews? Enquire Now
Structure your learning and get a certificate to prove it
GCP Training in Navi Mumbai Curriculum
Course Content
● Introduction to Cloud Computing
● Why Cloud Computing?
● Benefits of Cloud Computing
● Introduction to Cloud Computing
● Why Cloud Computing?
● Benefits of Cloud Computing
● Public Cloud
● Private Cloud
● Hybrid Cloud
● Infrastructure as a Service
● Software as a Service
● Platform as a Service
● Public Cloud
● Private Cloud
● Hybrid Cloud
● Infrastructure as a Service
● Software as a Service
● Platform as a Service
● Managing GCP environment with GCP console
● Control GCP environment using CLI
● GCP environment management using Cloud Shell
● GCP environment management using Gcloud
● GCP environment management using Gsutil
● Install and configure cloud SD
● Managing GCP environment with GCP console
● Control GCP environment using CLI
● GCP environment management using Cloud Shell
● GCP environment management using Gcloud
● GCP environment management using Gsutil
● Install and configure cloud SD
Syllabus
Experience 250+ hours of best-in-class content developed by leading faculty & industry leaders in the form of videos, case studies & projects
GCP Training in Navi Mumbai Exam & Certification
Live your dream to be hired by top IT Companies with us, offering an array of professional courses with 100% Job Assistance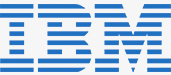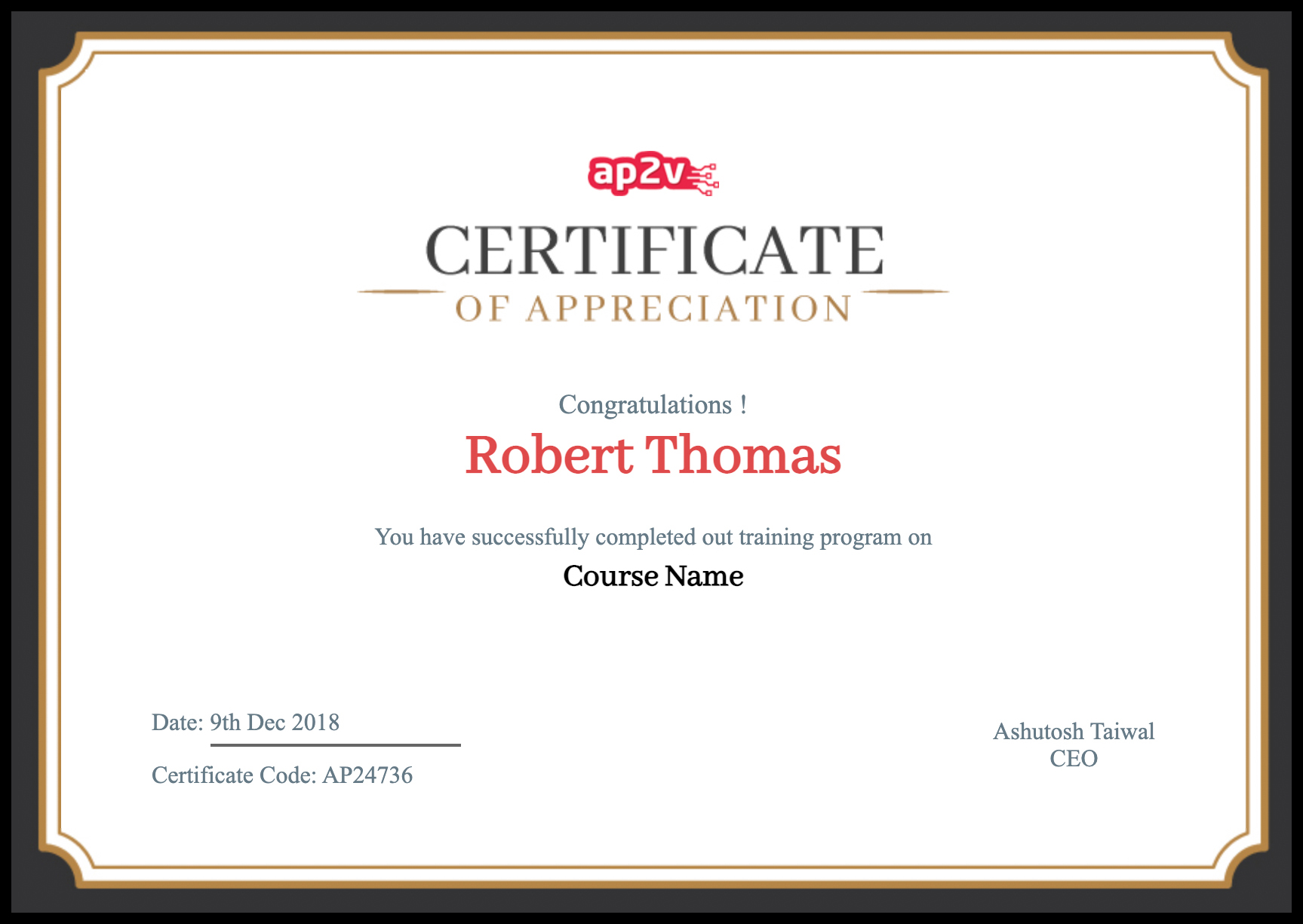 Frequently Asked Questions
GCP Training in Navi Mumbai