Skills Covered
Overview
KEY USPS AND CERTIFICATION DETAIL
| | |
| --- | --- |
| Work experience alongside classes | We realize how important practical experiences can be to get a more insightful education. With the DevOps Training in Kochi, our staff will help you obtain corporate experience. |
| Valuable knowledge | Our team of experienced tutors is available to the students for any queries.  While applying to the DevOps Coaching in Kochi, you will be also gaining access to the guidance and mentorship of our expert faculty. |
| Reasonable fee structure | The course fee for DevOps Training in Kochi has been to a minimum. |
Benefits of DevOps Training in Kochi
DEVOPS FUNDAMENTALS & KEY FEATURES
The fundamental role of DevOps is to make sure the enterprise runs smoothly with maximum returns. Through the DevOps Certification Course in Kochi, we are training individuals to handle operations as efficiently as possible. They are trained to think on their feet and find creative solutions to problems. Teaching faculty make sure that the students are completely familiar with the technical attributes of DevOps as well. DevOps Training in Kochi is a life-changing course for anyone who joins it. 
DevOps Experts are in charge of applications. They make sure that the application is secure and produces a rapid output consistently. After developing several teams, they coordinate it so that they work capably under the DevOps design. Another main concern for DevOps Specialists is the maintenance of security. Our DevOps Classes in Kochi prepare you to handle all these situations and responsibilities.
DEVOPS - COURSE OUTLINE -
DevOps Certification Course in Kochi is a cumulative effort of the AP2V Academy and the diverse team of experts to bring an enriching and refined course for IT individuals. 
Students are introduced to AWS – Cloud Computing in this course. They receive lessons on web servers, load balancing, version control systems, and much more. The syllabus also covers the reasons for the popularity of the DevOps model. The benefits of switching to DevOps operations for the company.
The DevOps Training in Kochi is offered in both online and offline mode. Students are free to choose according to their convenience.
WHO SHOULD ENROL IN THIS COURSE?  
Working professionals in the IT sector should enrol for the DevOps Training in Kochi. Under the guidance of expert mentors, they will be able to enhance their existing skills more. Eventually, they will return to their companies as revamped employees with upgraded skills. Some specific job positions that should apply for this position are – software developers, team managers, Cloud professionals, etc. Students with an IT degree from a recognized university can also apply for the DevOps Course in Kochi. 
WHY WILL THIS COURSE CHANGE YOUR CAREER?
DevOps Certification Course in Kochi will challenge you to think differently. Your overall skills will improve. If you are already a professional, then your performance will improve significantly after completing our course. Students who complete the DevOps Training in Kochi from AP2V increase their employment chances considerably. 
TOP COMPANIES HIRE DEVOPS SPECIALISTS
Currently, DevOps is one of the most essential departments in any multinational corporation. No wonder, they are hiring DevOps Specialists. The growth of the company depends on competent DevOps managers. Our DevOps Training in Kochi will make you one.
 
Upcoming Batches
Oct 01

SAT & SUN Weekend Batch

Filling Fast

Timings - 09:00 AM to 11:00 AM

Oct 15

SAT & SUN (6 WEEKS) Weekend Batch

Timings - 01:00 PM to 03:00 PM

Oct 03

MON & FRI (6 WEEKS)

Filling Fast

Timings - 09:30 AM to 10:30 AM

Oct 17

MON & FRI (6 WEEKS)

Timings - 05:00 PM to 06:00 PM
61% OFF Expires in D H M S

Can't find a batch you were looking for? Contact AP2V Learner Support
Loved reviews? Enquire Now
Structure your learning and get a certificate to prove it
DevOps Training in Kochi Curriculum
Course Content
Understand DevOps
● Roles and responsibilities
● Understanding:
    ○ Continuous Integration
    ○ Continuous Delivery
    ○ Continuous Deployment
● Understand the infrastructure layouts and its challenges
● Network Concepts at Enterprise Scale and Discuss the famous Use-case
What is Cloud Computing?
● Types and Service models of cloud computing
● Understanding AWS Architecture
● About EC2 and types , Pricing
● EIP ( Elastic IP address), Allocating, associating , releasing
● Launch Linux Instances in AWS
● Connecting Linux instances from windows desktop and Linux machines
What is Web-server?
● Apache ○ What is Apache?
    ○ HTTP and HTTPS protocol
    ○ Understanding the Compilation
    ○ Compile Apache
    ○ Learn to ran more than one version on same machine
● Nginx ○ What is Nginx?
    ○ How Does it Work?
    ○ Nginx vs Apache
    ○ Learn to create Virtual Host and Serve static content
    ○ Nginx as a Reverse Proxy
■ What is Reverse Proxy?
■ Reverse Proxy with proxy_pass ○ Nginx as a Load Balancer
■ What's Load Balancer
■ Load Balancing to Multiple Server ○ Nginx Logging
● Installation and Configuratio
● Understanding "global" section
● Modes – TCP vs. HTTP
● Proxies Section
● Load Balancing Algorithms
● Use HAProxy and share the load with round-robin policy
● Logging
● Configure the rsyslog daemon
● Understand standard facilities, priorities, and actions
● Configure log rotation
● Understand rsyslog
● Understand Remote logging and configure a test client
● Introduction
● Overview of version control systems
● Overview of Git
● What is Git
● Setting up a project
● Managing accounts
● Creating and Using the repository
● Installing on GIT client on Linux
● Cloning, check-in and committing
● Branching
● Creating the Branches, switching the branches, merging the branches.
Syllabus
Experience 250+ hours of best-in-class content developed by leading faculty & industry leaders in the form of videos, case studies & projects
Industry Project
Project 1

Version Control System

Learn how to store program codes in Git/Github for performing version control

Understand pipelines for automated CI/CD process using Jenkins and integrated it with other devops tools

Project 3

Monitoring and Logging

Learn monitoring infrastructure with Nagios and manage logs management on O/s with rsyslog daemon.
DevOps Training in Kochi Exam & Certification
Live your dream to be hired by top IT Companies with us, offering an array of professional courses with 100% Job Assistance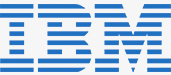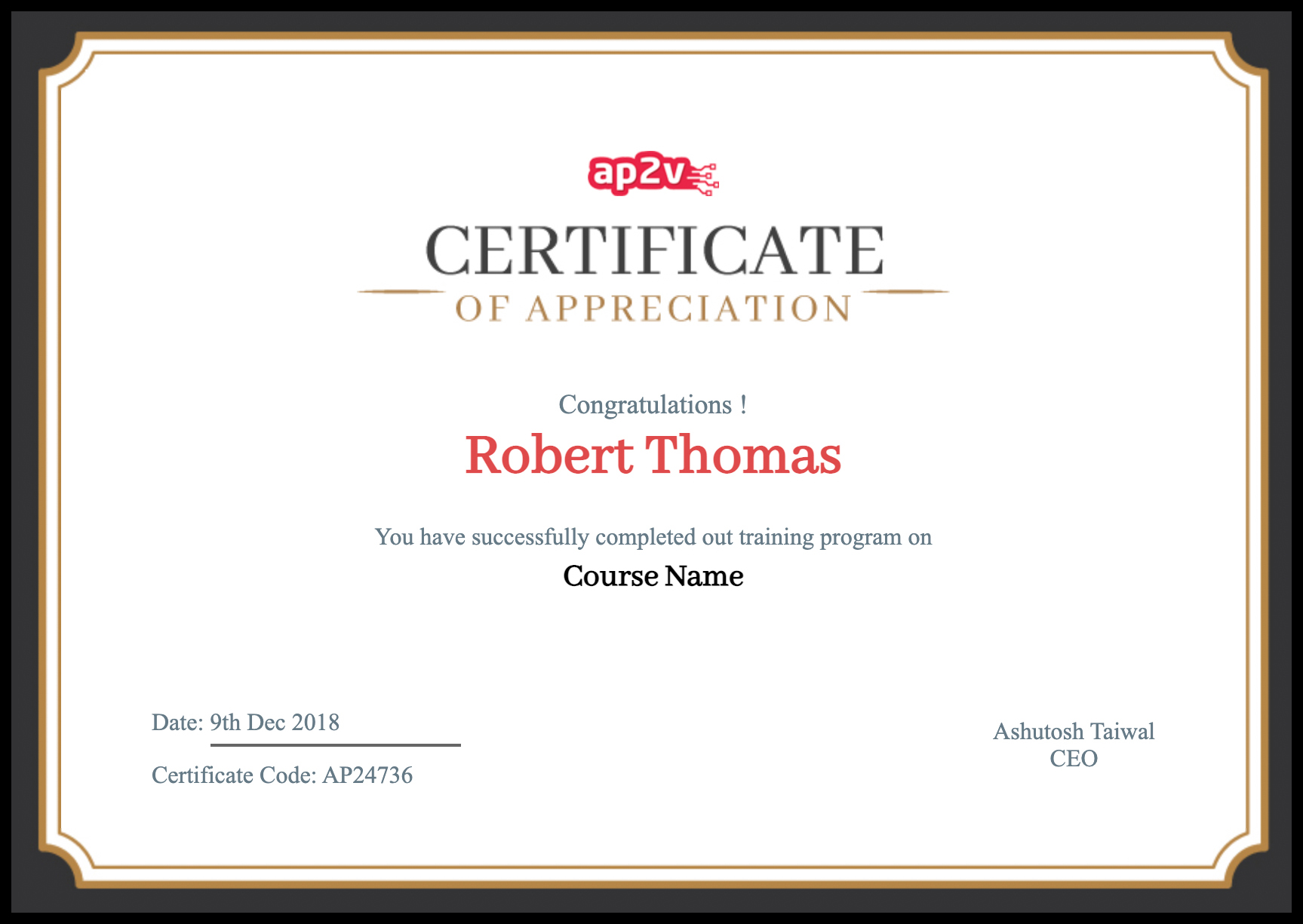 Frequently Asked Questions
In Kochi, you can enrol for the DevOps Certification Course by AP2V. It is the most competent in the market.
AP2V offers a world-class DevOps Certification Course in Kochi at a minimal price. It costs Rs. 6999 to enrol for this highly effective class. Their services are exceptional.
AP2V is the best choice for DevOps Training Centre in Kochi. They have excellent courses that can give you the best training.
The number of days for this varies from academy to academy in Kochi. You can complete the DevOps Certification in only six weeks at AP2V.
At AP2V, we recognize the importance of work experience for training. Therefore, we integrate real-time projects into our curriculum for DevOps Certification Course in Kochi.
You need to be adept in the operations and services of DevOps. You can register for the DevOps Level I Training in Kochi. It is conducted by the AP2V Training Institute.
It will not cost you a lot to master advanced DevOps in Kochi. You can apply to AP2V Institute for this course and the fee is only Rs. 6999.
At AP2V, we build our courses with utmost attention to detail and consider the perspective of the learners as well. This enables us to provide the best education.
At a reasonable fee, you can enrol for the DevOps Classes in Kochi by AP2V.
Devops Training And Certification in Other Cities