Skills Covered
Overview
| | |
| --- | --- |
| Development of an application | The course covers the DevOps strategies and techniques for developing and deploying apps across many platforms. |
| Advancement | Improve your ability to communicate with developers and other IT professionals. |
| Experience | Direct familiarity with Scala, Python, Ruby, Java, on Rails, and other computer languages is required. |
Benefits of DevOps Training in Maryland
FUNDAMENTALS & KEY FEATURES
Our DevOps training in Maryland will show you the essentials of DevOps. It also includes a thorough overview of the course's primary benefits and features. Our DevOps Training in Maryland intended for people who have never dealt with DevOps before. It is also aimed towards specialists who want to brush up on their skill and discover more about the subject.
Our Maryland DevOps seminars will teach you how to design, operate, and manage software systems using cutting-edge techniques like containers, Docker, and Kubernetes. You'll also learn how to leverage CI/CD pipelines to automate repetitive operations, how to tackle problems using automation tools like Chef and Puppet, and how to increase quality with integration and continuous delivery.
SKILL SET COVERED
DevOps methods and techniques are used to manufacture and deliver software across multiple platforms.

Sharpen your communication abilities with programmers and other IT professionals.

Learn to code in programming languages such as Java, Scala, Python, Ruby on Rails, and others.
COURSE OUTLINE FOR DEVOPS
This course will look at how DevOps differs from traditional software development and how it will effect software development.
Our Maryland DevOps course will also cover crucial corporate app design practises.
Our class will cover the following topics:
Introduction to DevOps

The fundamentals of a DevOps pipeline

Infrastructure provisioning automation

Infrastructure monitoring automation
WHO SHOULD ENROLL IN THIS COURSE?
The Maryland DevOps training programme will help IT professionals. With the help of skilled mentors, they would be able to improve their existing abilities. They will eventually return to their previous workplaces as redesigned employees with better capabilities. Only software engineers, leaders, Cloud experts, and other job types are eligible for this offer. Students with a prestigious IT degree can also enrol in Maryland DevOps training.
COURSE STRUCTURE FOR DEVOPS TRAINING IN MARYLAND
Caltech PGP DevOps Program Orientation Session

Training for DevOps Certification

Ansible and Terraform Configuration Management

Training for Docker Certified Associate Certification

Training for Certified Kubernetes Administrators

Capstone Project in DevOps
HOW WILL DEVOPS TRAINING CHANGE YOUR CAREER?
DevOps is valuable talents that will help you develop in your work. The DevOps programme will prepare you to work as a DevOps engineer, which is the most sought-after job in the business sector. It will also assist you in producing superior software and increasing your possibilities of advancement.
Our Maryland DevOps training can help you advance your career by teaching you how to engage with individuals who are different from you. It also trains you how to operate as part of a team, communicate with colleagues from various areas, and create an empowering workplace.
TOP COMPANIES HIRE DEVOPS DEVELOPERS
DevOps is a well-known technology in the IT industry. This programme makes it easier to create and distribute software applications. DevOps Training in Maryland improve and maintain software programmes by utilising a variety of technologies and approaches. Companies that regularly hire DevOps talent include Microsoft, Google, and Amazon.
Upcoming Batches
Aug 13

SAT & SUN Weekend Batch

Filling Fast

Timings - 09:00 AM to 11:00 AM

Aug 27

SAT & SUN (6 WEEKS) Weekend Batch

Timings - 01:00 PM to 03:00 PM

Aug 15

MON & FRI (6 WEEKS)

Filling Fast

Timings - 09:30 AM to 10:30 AM

Aug 29

MON & FRI (6 WEEKS)

Timings - 05:00 PM to 06:00 PM
61% OFF Expires in D H M S

Can't find a batch you were looking for? Contact AP2V Learner Support
Loved reviews? Enquire Now
Structure your learning and get a certificate to prove it
DevOps Training in Maryland Curriculum
Course Content
Understand DevOps
● Roles and responsibilities
● Understanding:
    ○ Continuous Integration
    ○ Continuous Delivery
    ○ Continuous Deployment
● Understand the infrastructure layouts and its challenges
● Network Concepts at Enterprise Scale and Discuss the famous Use-case
What is Cloud Computing?
● Types and Service models of cloud computing
● Understanding AWS Architecture
● About EC2 and types , Pricing
● EIP ( Elastic IP address), Allocating, associating , releasing
● Launch Linux Instances in AWS
● Connecting Linux instances from windows desktop and Linux machines
What is Web-server?
● Apache ○ What is Apache?
    ○ HTTP and HTTPS protocol
    ○ Understanding the Compilation
    ○ Compile Apache
    ○ Learn to ran more than one version on same machine
● Nginx ○ What is Nginx?
    ○ How Does it Work?
    ○ Nginx vs Apache
    ○ Learn to create Virtual Host and Serve static content
    ○ Nginx as a Reverse Proxy
■ What is Reverse Proxy?
■ Reverse Proxy with proxy_pass ○ Nginx as a Load Balancer
■ What's Load Balancer
■ Load Balancing to Multiple Server ○ Nginx Logging
● Installation and Configuratio
● Understanding "global" section
● Modes – TCP vs. HTTP
● Proxies Section
● Load Balancing Algorithms
● Use HAProxy and share the load with round-robin policy
● Logging
● Configure the rsyslog daemon
● Understand standard facilities, priorities, and actions
● Configure log rotation
● Understand rsyslog
● Understand Remote logging and configure a test client
● Introduction
● Overview of version control systems
● Overview of Git
● What is Git
● Setting up a project
● Managing accounts
● Creating and Using the repository
● Installing on GIT client on Linux
● Cloning, check-in and committing
● Branching
● Creating the Branches, switching the branches, merging the branches.
Syllabus
Experience 250+ hours of best-in-class content developed by leading faculty & industry leaders in the form of videos, case studies & projects
Industry Project
Project 1

Version Control System

Learn how to store program codes in Git/Github for performing version control

Understand pipelines for automated CI/CD process using Jenkins and integrated it with other devops tools

Project 3

Monitoring and Logging

Learn monitoring infrastructure with Nagios and manage logs management on O/s with rsyslog daemon.
DevOps Training in Maryland Exam & Certification
Live your dream to be hired by top IT Companies with us, offering an array of professional courses with 100% Job Assistance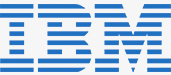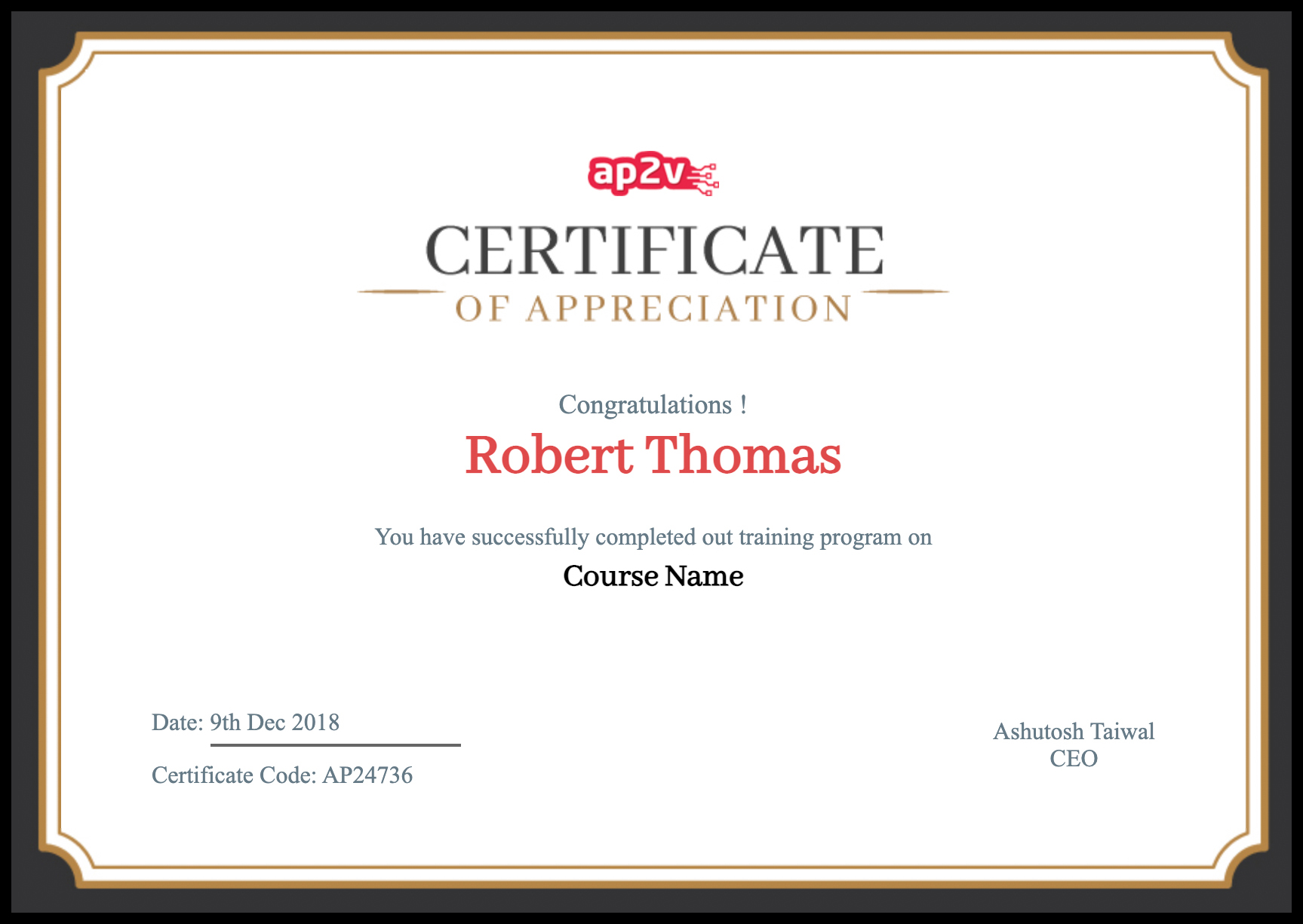 Frequently Asked Questions