Skills Covered
Overview
GCP Cloud Architect Training in Noida teach their students about managing software infrastructure and enhancing their ability to solve GCP problems? In addition, they make sure you complete various workshop tasks to strengthen your cloud architect foundation. The GCP Cloud Architect Training in Noida also prepares their candidates for the Google Kubernetes Engine exam. 
KEY USPS AND CERTIFICATION DETAILS:
| | |
| --- | --- |
| 1. Professional and advanced teachers | The team leading the GCP Cloud Architect Training in Noida is a group of highly professional and advanced people who make learning exceptionally straightforward. |
| 2. Affordable fees | The fee structure of the GCP Cloud Architect Certification Course in Noida provided by AP2V is very reasonable and can be afforded by many people. |
| 3. Enhances your profile and widens your opportunities | A cloud architect is a highly advanced branch that is widely used in every sector of IT. There is a great demand for people who have completed their GCP Cloud Architect Training in Noida. |
Benefits of GCP Cloud Architect Training in Noida
FUNDAMENTALS AND KEY FEATURES:
DebOps are the main focus of the global economy, so the GCP Cloud Architect Training in Noida is an essential course for every individual interested in this field. This course will teach you how to design and manage the configuration of cloud services and optimize the automation system. In addition, GCP Cloud DebOps Engineer Training in Noida also focuses on the security and the reliability of the services as a measure of safety.
To learn all of these advanced traits regarding software developments, you should select one of the Best GCP Cloud DevOps Engineer Institutes in Noida, AP2V. They also provide their candidates with certificates after the completion of the course.
COURSE OUTLINE:
AP2V is a cloud GCP DevOps Engineer Training Center in Noida that provides candidates with efficient and smooth learning of this highly advanced branch of IT that has multiple benefits and advantages in the industry. This course includes information on the development and delivery methods of cloud services.
In addition, suppose gives a clear picture of the security measures that must be taught in every cloud service to promote software reliability. This efficient Cloud DevOps Engineer Course in Noida also prepares you for clearing the professional certification exam.
WHO SHOULD ENROLL IN THIS COURSE?
This is a professional course on DevOps that is available online on AP2V, an excellent GCP Cloud DevOps Engineer Center in Noida. This course should be enrolled by those who wish to prepare for the AWS engineering certification professional exam. This exam is not cleared very easily unless you take Cloud DevOps Engineer Coaching in Noida. This course teaches you all the types of essential techniques and concepts needed in DevOps.
WHY WILL GCP CLOUD DEVOPS ENGINEER TRAINING CHANGE YOUR CAREER?
Completing a Cloud DevOps Engineer Course in Noida is an achievement since it will drastically change your career opportunities for the better. This enhances profile since DevOps is a highly efficient and needed branch of IT that has reached its peak in fame, and the slope is not going to come down anytime soon. So to dive in and gain some excellent career opportunities by completing the GCP Cloud DevOps Engineer Certification Course in Noida.
When you are eligible for a DevOps engineer position in a company, you are given significant responsibility and decision-making powers for cloud services. These decisions need to be made precisely as they revolve around sectors like designing, development, management, reliability, and availability of your cloud services. All of these traits are taught in the GCP Cloud DevOps Engineer Training in Noida.
TOP COMPANIES HIRE SOLUTION ARCHITECT SPECIALIST:
After completing your GCP Cloud Architect Training in Noida, you are exposed to many top-notch companies that are willing to hire you since the demand for professional DevOps engineers is pervasive. Moreover, these companies want to appoint you as their decision-maker for all the operational activities and smooth functioning of their cloud services. This is why completing your cloud DevOps engineer certification course in Noida is essential.
Upcoming Batches
Jul 02

SAT & SUN Weekend Batch

Filling Fast

Timings - 09:00 AM to 11:00 AM

Jul 16

SAT & SUN (6 WEEKS) Weekend Batch

Timings - 01:00 PM to 03:00 PM

Jun 27

MON & FRI (6 WEEKS)

Filling Fast

Timings - 09:30 AM to 10:30 AM

Jul 11

MON & FRI (6 WEEKS)

Timings - 05:00 PM to 06:00 PM
65% OFF Expires in D H M S

Can't find a batch you were looking for? Contact AP2V Learner Support
Loved reviews? Enquire Now
Structure your learning and get a certificate to prove it
GCP Cloud Architect Training in Noida Curriculum
Course Content
No Course Content Found Please Fill Form for Course Content.
Syllabus
Experience 250+ hours of best-in-class content developed by leading faculty & industry leaders in the form of videos, case studies & projects
GCP Cloud Architect Training in Noida Exam & Certification
Live your dream to be hired by top IT Companies with us, offering an array of professional courses with 100% Job Assistance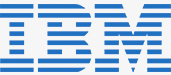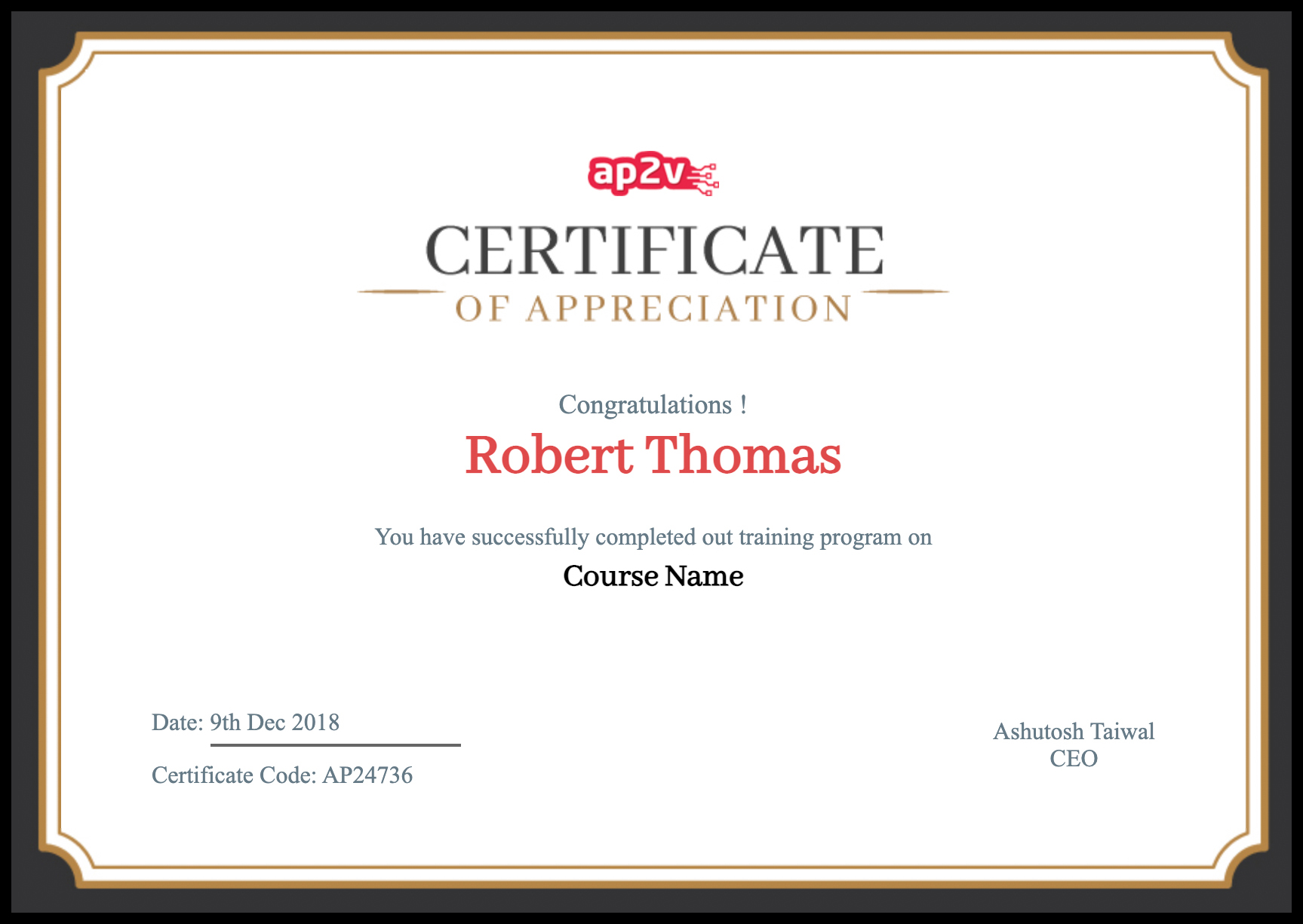 Frequently Asked Questions
DevOps is a high branch of software development and IT operations that holds a significant advantage in today's world.
The most preferred cloud architect certification course in Noida offered by AP2V is Rs.19,999, which is the blended learning training option.
AP2V is considered the best cloud architect institute in Noida that helps any candidate gain an entry-level certification as our services are highly professional and straightforward.
It takes about 40 days for any candidate to learn thoroughly about the advanced domains of cloud architect classes in Noida professionally.
AP2V is the best platform available for an individual to have exposure to about 30 projects so that their skills are strengthened and enhanced while doing practical work.
One can become a cloud architect expert by completing the cloud architect training in Noida by AP2V and effectively pass the examination held after completing the course.
The cloud architect duration and fees in Noida at AP2V is Rs.17,995 for about 40 days, along with multiple projects assigned to enhance their skills and make their students professionals.
The best cloud architect institute in Noida and all over India is AP2V. Our services help the students to form an effective and enhanced foundation of cloud architecture.
AP2V provides the most advanced cloud architect training in Noida because we have a professional team that provides practical and enhanced coaching.