Skills Covered
Overview
Launched in 2011, Google cloud outweighs others in terms of its secure and flexible services. A testimony to its security is you upload your data on google photos and google drive without having to worry. To build in your confidence about your cloud skills, our team of experts has put together GCP Cloud Architect- Professionals coaching in Bangalore.
KEY USPS AND CERTIFICATION DETAIL-
Gain Knowledge

With our GCP-Cloud Architect Professionals course, we provide you hands-on learning experience on requisites to crack the exam in a single attempt.

 

Reasonable prices

AP2V's Google Certified Cloud Architect Professional training is rendered at very reasonable prices with apt resources.

 

Career prospects

The certification gives you a 30-50% hike in your salary as the GCP Cloud Architect is a top course in the IT Field.

 
Benefits of GCP Cloud Architect Training in Bangalore
GCP CLOUD ARCHITECT-PROFESSIONAL FUNDAMENTALS AND KEY FEATURES
From organizations to households, Google has such an astronomical database yet the server seldom goes down. This sets it apart from the others in the field. Due to its flexibility, security, and other intelligent features, companies trust Google cloud in their digital transformation- which Covid has accelerated. In this digital era, being a GCP Architect Professional makes you a highly regarded professional.
Some of the key features of our GCP Cloud Architect-Professional Training in Bangalore are-
Nuts and bolts training on requisites of GCP Architect Professional certification
Training in operating systems, mainly Linux as it is highly regarded in automation due to being open-source, flexible, and reliable.
Training in Programming languages and their tools like Python, Java, Numpy
Coaching for concepts on basics of security such as firewall
Flexible learning hours at the comfort of your home and schedule 
Imparting to you soft skills to lead in your organization 
In a nutshell, AP2V aids your dream of possessing GCP Architect Professional Certification by the confidence to crack the exam in a single attempt with flying colors. 
GCP CLOUD ARCHITECT-PROFESSIONAL - COURSE OUTLINE
To crack the GCP Architect Professional exam, you need to prepare like one.
Our team of experienced mentors imparts to you the hard and soft skills required to become a Google Cloud Architect Professional.
The hard skills covered include IAM, cloud monitoring, cloud SQL to name a few.
The domains covered in our GCP Cloud Architect Professionals training are-
Managing solutions infrastructure
Designing the security of GCP
Ensuring reliability of operations on GCP
Helping businesses leverage GCP for their growth
The soft skills inculcated in you include- business acumen, flexibility, analytical thinking, and effective communication as a leader.
WHO SHOULD ENROLL IN THIS COURSE?
The certification demands many prerequisites but our GCP Architect Professionals training asks for lesser prerequisites. Our learner base includes-
Students aspiring to build a career in IT and ML
Cloud developers, cloud engineers, or those familiar with GCP fundamentals
Students who have a knack for programming languages
Anyone who wants to know how GCP works
Professionals who wish to provide their career new heights 
WHY WILL THIS COURSE CHANGE YOUR CAREER?
The cloud has transformed the lives of individuals as well as businesses. Knowingly or unknowingly, we use cloud services daily, from updating our social media to streaming shows or making transactions.
With ongoing digitalization, Cloud Architects Professional is a promising career as these facilitate the organizations in running their services smoothly. These professionals occupy top leading positions in their organizations.
Only a few possess the GCP Architect Professionals certification as the exam is challenging. You can capitalize on this by preparing with just the right resources, training, and mentors. AP2V aims at getting you short-listed from the plethora of job applications and landing your dream job.
Since Google cloud services are high in demand due to their security, flexibility, and services, being validated by GCP Cloud Architects Professional certification will be a feather in your cap. The profession has an ever-soaring range of opportunities in the years ahead and is one of the top-paying professions.
GCP Architects Professionals get to identify the technical needs of their clients and transform the platform to meet their needs. Being an integral part, they have the responsibility to identify the glitches and address them.
Our mentors and counselors render you the best hands-on learning experience and assist from preparing for the exam through getting recruited
TOP COMPANIES HIRING GCP CLOUD ARCHITECT-PROFESSIONALS
GCP Cloud Architect Training in Bangalore has a wide and top customer base including companies like PayPal and 20th Century Fox. GCP Architect Professionals have the potential of a promising career with exponential growth in the years ahead.
Any company that is heading towards automation and is using the Google cloud platform will require GCP Architect Professionals as they help them leverage the GCP services and help them thrive.
 
Upcoming Batches
Oct 01

SAT & SUN Weekend Batch

Filling Fast

Timings - 09:00 AM to 11:00 AM

Oct 15

SAT & SUN (6 WEEKS) Weekend Batch

Timings - 01:00 PM to 03:00 PM

Oct 03

MON & FRI (6 WEEKS)

Filling Fast

Timings - 09:30 AM to 10:30 AM

Oct 17

MON & FRI (6 WEEKS)

Timings - 05:00 PM to 06:00 PM
65% OFF Expires in D H M S

Can't find a batch you were looking for? Contact AP2V Learner Support
Loved reviews? Enquire Now
Structure your learning and get a certificate to prove it
GCP Cloud Architect Training in Bangalore Curriculum
Course Content
No Course Content Found Please Fill Form for Course Content.
Syllabus
Experience 250+ hours of best-in-class content developed by leading faculty & industry leaders in the form of videos, case studies & projects
GCP Cloud Architect Training in Bangalore Exam & Certification
Live your dream to be hired by top IT Companies with us, offering an array of professional courses with 100% Job Assistance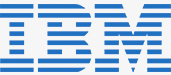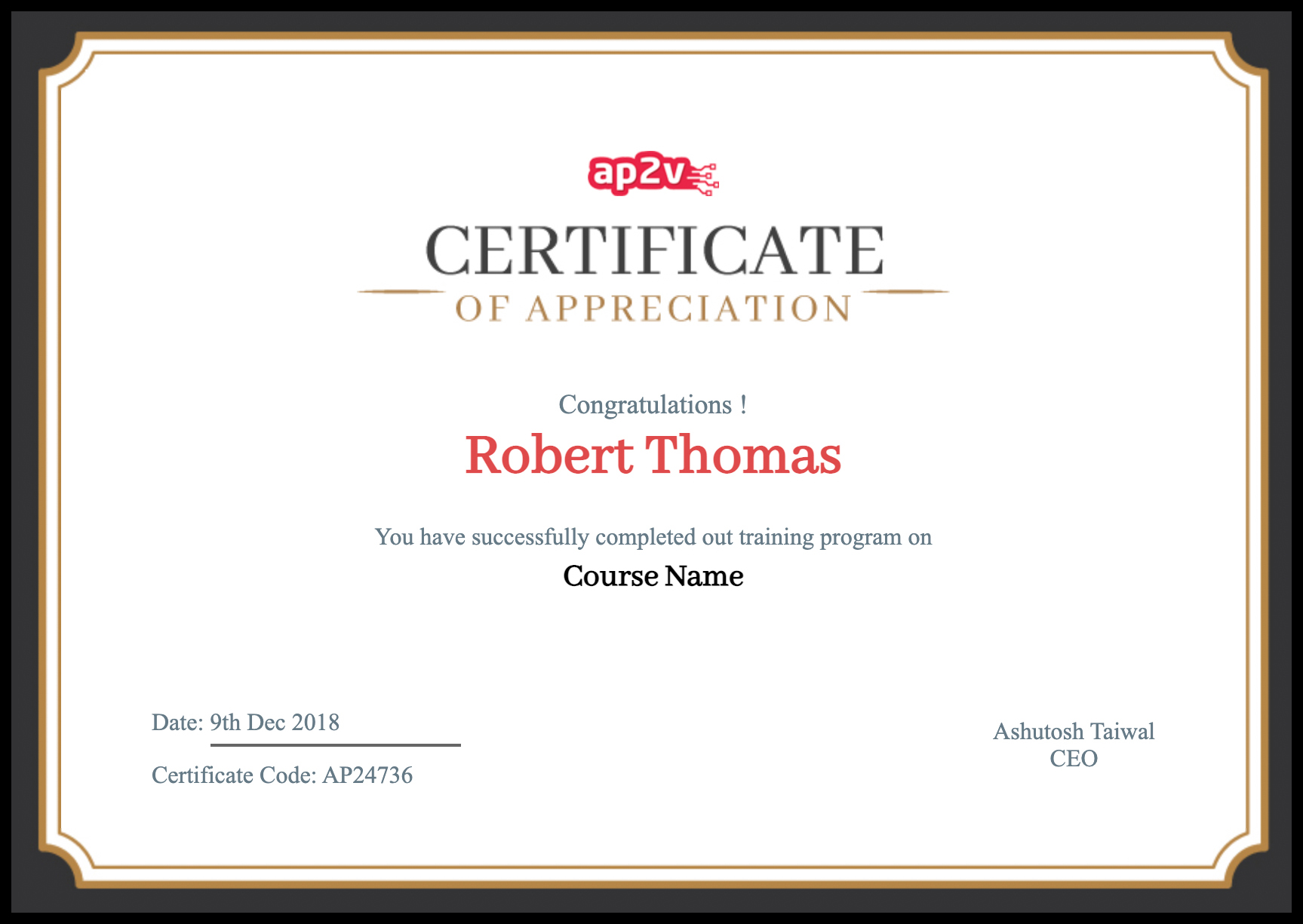 Frequently Asked Questions
Due to its promising career, GCP Architect professional is a top certification that is brought to you by AP2V at your home in Bangalore.
We at AP2V provide you with nuts and bolts learning experience through our training in GCP Architects-Professional Certification in Bangalore.
Our coaching in GCP Architect Professional Certification runs for a span of 6 weekends providing you flexible learning hours.
With our belief in experiential learning, we provide you with hands-on learning experience on real-time projects making ours a top GCP Architect professional training in Bangalore
A few of the fundamental requirements include experience in programming languages, Networking, Application development, and AP2V provides your learning experience in all these domains through their GCP Architect Professional training in Bangalore.
You have to pay a very reasonable price ranging from 15-20K for the best GCP Architect Professional certification training in Bangalore.
AP2V in its training provides you flexible learning hours with a hands-on learning experience on real-time projects. We help you hone both your hard and soft skills to make you flourish in the business world.
At AP2V, you are provided GCP Cloud Architect Professional Certification training with our industry experts and a curriculum designed to bridge the gap between your skills and the needs of the industry.