Overview
Huge corporations, start-ups, and some of the world's most prestigious government agencies and organizations are the primary customers of AWS. Cost-effectiveness and creativity have made it a favorite of many. AWS cloud practitioners will be needed as the company continues to develop and expand. Individuals who aspire to become future cloud practitioners can take up the AWS Cloud Practitioner Training in Noida.
AWS CLOUD PRACTITIONER: KEY USPS AND CERTIFICATION DETAIL
 

Corporate Experience

 

As part of our AWS Cloud Practitioner Certification in Noida, we additionally impart our students enough corporate knowledge, assuring that they have no problems in their workplace in the future.

 

Diverse Opportunities 

 

An individual who is enrolling for the AWS Cloud Practitioner Course in Noida has a wide scope and opportunities in his or her future.

 

Reasonable course fees

 

At AP2V, we offer the AWS Cloud Practitioner Training in Noida at an affordable course fee structure. Anyone can take up this course.
Benefits of AWS Cloud Practitioner Training in Noida
CLOUD PRACTITIONER: FUNDAMENTALS & KEY FEATURES
Amazon Web Services (AWS) is Amazon's cloud computing platform, which provides cloud services to individuals, businesses, and institutions. You may also use it as a tool for data analytics and artificial intelligence. In addition, AWS stands for itself as the most dependable and reliable cloud service available.
We begin with certain basic information to get everyone updated on what cloud computing is and its applications, before moving any further on the topic. We strongly think that practical activities boost memory recall and contextualize information, thus we have included numerous hands-on guided practice exercises for individuals who do have the ability and want to acquire systematic learning.
Overall, the AWS Cloud Practitioner Training in Noida is the best choice for individuals who want a career in cloud computing.
CLOUD PRACTITIONER - COURSE OUTLINE
The outline of the AWS Cloud Practitioner Classes in Noida is as follows:
Using theoretical sessions, guided hands-on activities, and test preparation lectures for rapid review, you may prepare yourself at your own pace in this Cloud Practitioner training. 
Learn how to use the Digital Cloud Training platform by taking a standardized test.
AP2V possesses the best and competent mentors who will guide you in completing the AWS Cloud Practitioner Certification in Noida. All of your inquiries, problems, and feedback will be addressed by our AWS professionals.
Our mentors will train you all you really need to learn to take your test the first time.
We will even share all the necessary notes, journals, and study materials.
We hold extra doubt clearing sessions where you can come and directly interact with the mentors.
WHO SHOULD ENROLL IN THIS COURSE?
This AWS Cloud Practitioner Training in Noida AP2V is ideal for AWS novices since we start with the foundations of cloud computing and utilize a method of practice and gradual learning to acquire professional experience and skill set. This course is also suitable for IT practitioners who wish to become certified AWS Cloud Practitioners and wisely enter an AWS technological job interview.
WHY WILL AWS CLOUD PRACTITIONER TRAINING IN NOIDA CHANGE YOUR CAREER?
This course will transform your career since you will learn how to design and implement reliable, fault-tolerant, and highly efficient networks. AWS Certified Cloud Practitioner Certification course in Noida has been entirely revised with all new information! All of the videos, hands-on labs, and assessments are jam-packed with information to help you pass your exams! For those of you who are new to Amazon Web Services (AWS) or cloud computing and want to clear the AWS Cloud Practitioner Certification Exam for the very first time, this curriculum is for you!
AWS CLOUD PRACTITIONER TRAINING CAREER PROSPECTS
Being an AWS Certified Cloud Practitioner comes with substantial advantages in terms of pay and bonuses. It not only sets you for a profitable career in cloud embracing businesses, and also provides opportunities for you to move to more demanding technical responsibilities that come with a larger remuneration package. We are the Best AWS Cloud Practitioner Training Institute in Noida to offer you all that you need to complete your training.
Jobs that an AWS Cloud Practitioner can get are as follows:
Cloud Software Engineer
System Integrator
Operational Support Engineer
Cloud Developer
AWS Solutions Architect
Senior AWS Cloud Architect
AWS SysOps Administrator
In India, the AWS cloud practitioner pay varies from 1,300K - 1,400K per annum, depending on experience.
TOP COMPANIES HIRE CLOUD PRACTITIONER SPECIALISTS
A competent AWS Cloud Practitioner Training in Noida or from any other recognized institute is regarded as one of the finest since many of the top organizations use experienced cloud engineers to perform their day-to-day tasks effectively. MNCs are also hiring candidates who have passed the AWS certification exam successfully. These prestigious firms also pay handsomely.
Upcoming Batches
Jan 29

SAT & SUN Weekend Batch

Filling Fast

Timings - 07:00 AM to 09:00 AM

Feb 12

SAT & SUN (6 WEEKS) Weekend Batch

Timings - 08:30 PM to 11:30 PM

Jan 24

MON & FRI (6 WEEKS)

Filling Fast

Timings - 08:30 PM to 11:30 PM

Feb 07

MON & FRI (6 WEEKS)

Timings - 08:30 PM to 11:30 PM
87% OFF Expires in D H M S

Can't find a batch you were looking for? Contact AP2V Learner Support
Loved reviews? Enquire Now
Structure your learning and get a certificate to prove it
AWS Cloud Practitioner Training in Noida Curriculum
Syllabus
Experience 250+ hours of best-in-class content developed by leading faculty & industry leaders in the form of videos, case studies & projects
Industry Project
Project 1

launch EC2 Instance

Start experimenting with EC2 instance deployment with different O/S flavors like windows, linux etc. EC2 instances are virtual emulations of computer system offering computing power.

Project 2

Deploying DB backend Website

Deploy highly reliable and scalable solutions for you web or database application with elastic load balancer and Auto scaling group services

Project 3

Storage Administration

Exploring cloud storage with aws S3 service and start utilized highly available storage solutions.
AWS Cloud Practitioner Training in Noida Exam & Certification
Live your dream to be hired by top IT Companies with us, offering an array of professional courses with 100% Job Assistance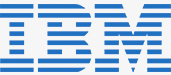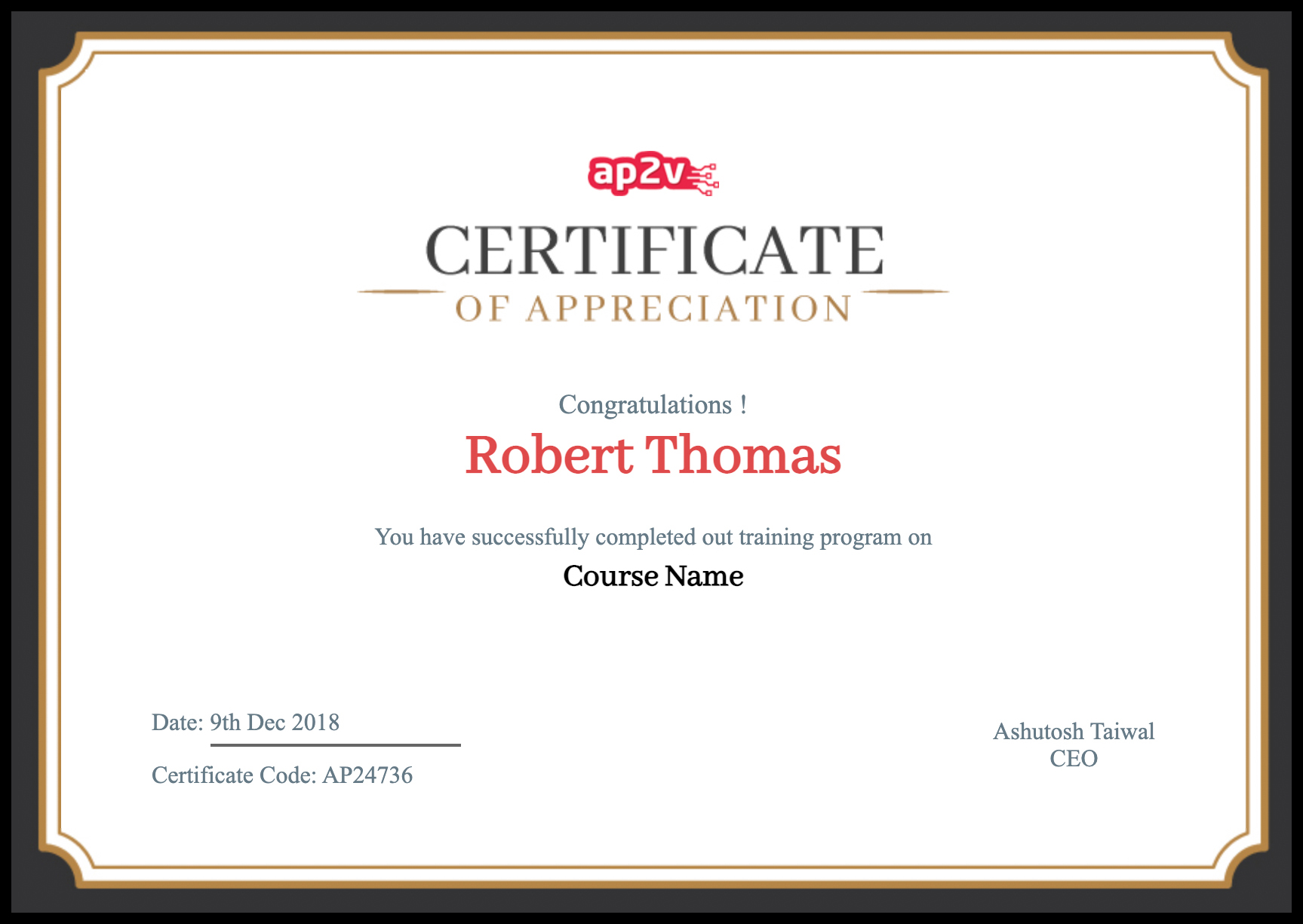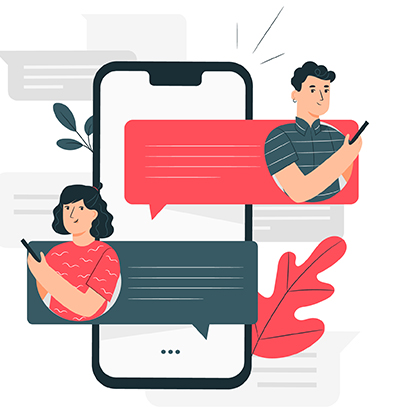 AWS Cloud Practitioner Training in Noida Reviews
Frequently asked questions
If you aspire to pursue a successful career in the Information Technology field then Cloud Practitioner Training in Noida can help you to fulfill your dream.
The average cost of availing AWS Cloud Practitioner training in Noida can be around 8,000 to 10,000 INR.
You can avail entry-level Cloud Practitioner certification from AP2V Noida.
At AP2V we generally take 45 days to complete the Cloud Practitioner courses where students can gain productive knowledge about this concept.
Cloud Practitioner training in Noida with real time projects can be availed from AP2V.
An individual must possess a knack for the IT industry and must also be willing to learn and practice fundamental concepts that revolve around becoming a Cloud Practitioner expert.
The amount is subjective as per the institution you wish to seek admission in.
AP2V is one of the best institutes for Cloud Practitioner in India.
Basic, Intermediate, and Advance Cloud Practitioner training can be availed from AP2V in Noida.
Trending Courses
Artificial Intelligence

Programming & Frameworks

Know more

Artificial Intelligence

Programming & Frameworks

Know more