Skills Covered
Overview
AP2V offers the Best CKAD Course in Bangalore. It's a fantastic tool for developers looking for an easy way to leverage cloud computing. So, don't miss out on this chance to acquire the best Kubernetes certification course at the finest CKAD training institute in Bangalore.
KEY USPS AND CERTIFICATION DETAIL -
| | |
| --- | --- |
| Mentors with a wealth of experience | The mentors at AP2V CKAD Institute in Bangalore have realistic expertise, those who will be able to communicate their insight and skills to the trainees on the Kubernetes Administrator Developer certification program in the most effective manner feasible. |
| Pocket friendly | The CKAD Certification Cost in Bangalore is as pocket-friendly as it can be for any individual, specially designed to cater to specific interests. |
| Deep Knowledge | Every trainee joining the CKAD classes in Bangalore at AP2V will have access to the deepest information in the simplest approach possible. The trainees are provided with all the study material by the mentors. |
Benefits of Kubernetes (CKAD) Training in Bangalore
KUBERNETES (CKAD) FUNDAMENTALS & KEY FEATURES -
CKAD Certification in Bangalore is a critical step on the route, allowing credentialed software designers to quickly establish their authority and reliability in the professional world, as well as allowing companies to recruit strong team players and increase sales.
Features of CKAD course in Bangalore are as follows: 
An approved Kubernetes Certification Developer Course can discover network resources and then develop, oversee, and diagnose issues using adjustable Kubernetes systems and instruments using core algorithms.
The CKAD Training in Bangalore allows users to demonstrate their abilities in a command-line environment.
The Certified Kubernetes Application Developer (CKAD) curriculum ensures that CKADs have all of the necessary skill sets, knowledge, and professional competence to perform the role and responsibilities of Kubernetes app developers.
Developers who pass the Kubernetes Certified Application Developer certification may construct, develop, configure, and discover Kubernetes cloud custom apps.
KUBERNETES (CKAD) PRACTITIONER - COURSE OUTLINE -
The areas that will be covered in the CKAD Center in Bangalore are as follows:
Overall Kubernetes Certification
Develop and manage apps on the Kubernetes Cluster
Construct Cloud-based applications
Details and Network Guidelines are used to secure the Kubernetes cluster
In Kubernetes, you can generate and plan jobs
Optimize a group of Readiness and Liveness Probes
Application Troubleshooting 
Upgrading and reversing Kubernetes-deployed applications
Our CKAD certification course may help a business reach unprecedented altitudes. You may study, practice, and get certified in Kubernetes by using hands-on labs on your website. Learning Kubernetes is essential for every DevOps professional. The rivalry among DevOps designers is severe. The salary of a DevOps engineer is currently greater than a software engineer. Kubernetes is one of the most sought-after skills.
WHO SHOULD ENROLL IN THIS COURSE?
The CKAD Certification Course in Bangalore must be taken up by students who see themselves making a career in the IT industry. Kubernetes is a slashing platform for application programming. To enhance your DevOps career, you must learn how to properly deploy apps on Kubernetes. This course will teach you ways to build and deploy cloud customized applications using Kubernetes. As a result, this CKAD Kubernetes Training Course is suitable for System Admins, Software Engineers, and those seeking Kubernetes certification.
WHY WILL THIS COURSE CHANGE YOUR CAREER?
Our services at AP2V for the CKAD Training in Bangalore provide you with skills and knowledge that will help you in optimum utilization of your capabilities.  After you've completed the training and programming exercises, you'll be skillful to complete a series of projects that will put your creative skills into action. Individuals will be given the challenge to conquer based on their Kubernetes knowledge. It would give you hands-on experience as well as the chance to work with other students in the group. You'll start a Kubernetes development project and seek feedback on it.
When you sign up for the Kubernetes Developer Certification, you'll have access to the AP2Vs community of expert teachers and students, where we can discuss key topics, make ideas, and learn new approaches. It's an excellent place to clear up your doubts and obtain the information you want. The CKAD Certification Course in Bangalore is the most efficient way for a full developer to obtain a Kubernetes license. You can get recruited by a prominent firm in India or even in another country in this manner.
TOP COMPANIES HIRE KUBERNETES SPECIALISTS
In the IT industry, the need for CKAD specialists has risen to unprecedented heights. Lots of eager individuals are coming in to create a career in this industry, thus the prospects are limitless. Expert CKAD Practitioners are hired by top international corporations and Multinational Companies. 
The Kubernetes (CKAD) Training in Bangalore gives you an opportunity and platform to reach those heights in your career. 
 
Upcoming Batches
Oct 01

SAT & SUN Weekend Batch

Filling Fast

Timings - 09:00 AM to 11:00 AM

Oct 15

SAT & SUN (6 WEEKS) Weekend Batch

Timings - 01:00 PM to 03:00 PM

Oct 03

MON & FRI (6 WEEKS)

Filling Fast

Timings - 09:30 AM to 10:30 AM

Oct 17

MON & FRI (6 WEEKS)

Timings - 05:00 PM to 06:00 PM
43% OFF Expires in D H M S

Can't find a batch you were looking for? Contact AP2V Learner Support
Loved reviews? Enquire Now
Structure your learning and get a certificate to prove it
Kubernetes (CKAD) Training in Bangalore Curriculum
Course Content
● Introduction to Kubernetes
● Kubernetes Architecture
● Understand Kubernetes API primitives
● Design a Kubernetes Cluster
● Installation of Kubernetes Master and Nodes
● Choose a Network Solution
● Verify Installation
● Create and Configure Basic Pods
● Understand ConfigMaps
● Understand SecurityContexts
● Define an application's resource requirements
● Create & consume Secrets
● Understand ServiceAccounts
● Understand Multi-Container Pod design patterns (e .g. ambassador, adapter, sidecar)
● Understand LivenessProbes and ReadinessProbes
● Understand container logging
● Understand how to monitor applications in Kubernetes
● Understand debugging in Kubernetes
Syllabus
Experience 250+ hours of best-in-class content developed by leading faculty & industry leaders in the form of videos, case studies & projects
Industry Project
Project 1

Application Deployment

Deploy your application in form of pods and containers and use multi-container pods deployment for running multiple application together.

Project 2

Application availability

Deploy pods with liveness and readiness probes to manage the application availability

Project 3

Data Availability

Working with databases stateful set and deployment with persistent volumes for data availability
Kubernetes (CKAD) Training in Bangalore Exam & Certification
Live your dream to be hired by top IT Companies with us, offering an array of professional courses with 100% Job Assistance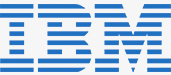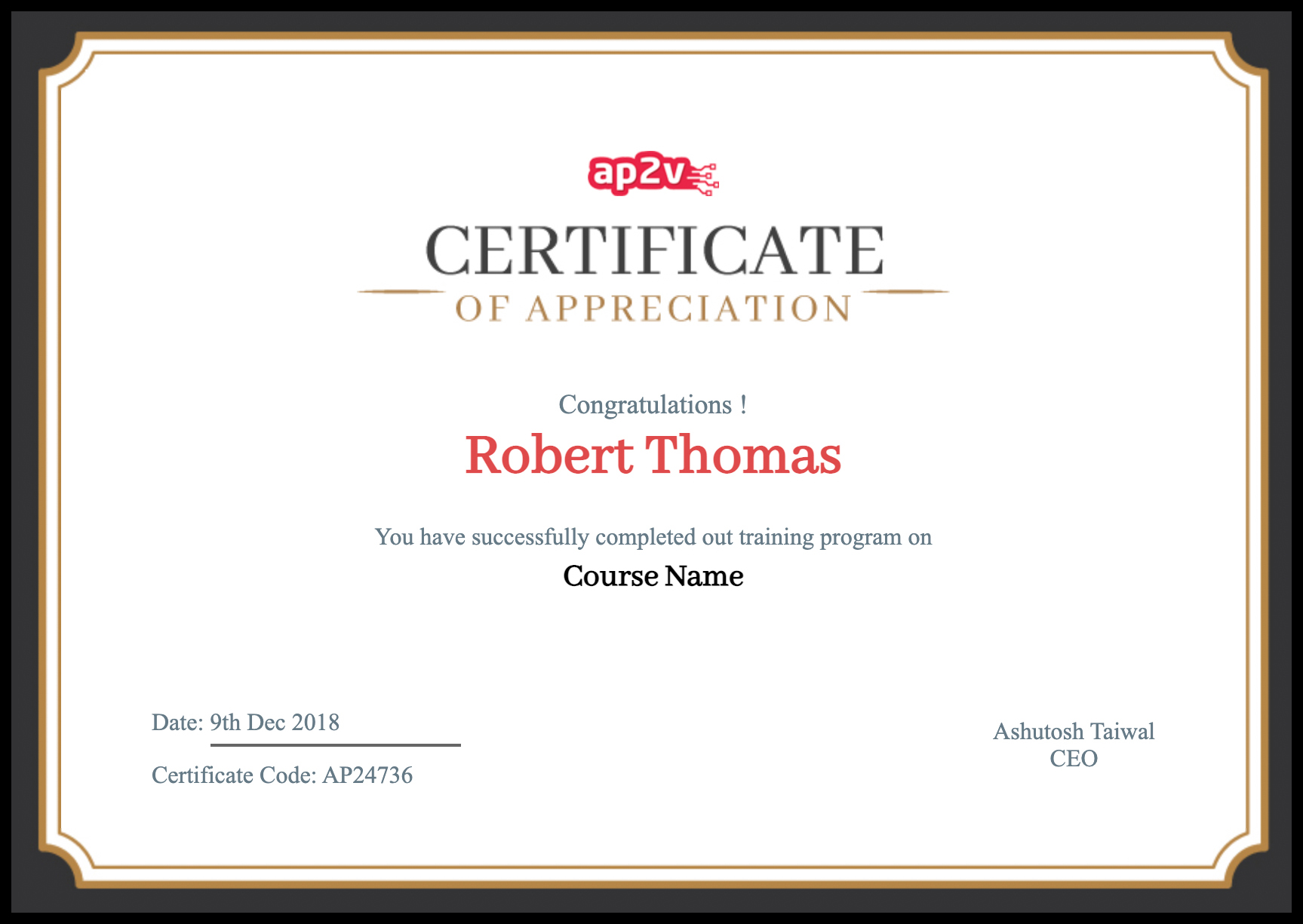 Frequently Asked Questions
The CKAD certification in Bangalore is formulated to ensure that recipients of certifications have the expertise, talents, and aptitude to develop, install, and deploy Kubernetes cloud-based services
The CKAD certification cost in Bangalore at AP2V is ₹6,999 only. Our course is designed to be pocket-friendly so that every individual can afford to get the finest education.
CKAD certification in Bangalore is one of the best offered by AP2V at the most nominal prices.
The CKAD course duration and fees in Bangalore are both very nominal. With our services, every trainee will have the best learning experience in just 45 days with complete expertise.
The best CKAD training in Bangalore with real-time projects is offered by AP2V. Our services provide study material and practical knowledge both for the best experience.
To enroll in our CKAD classes in Bangalore you are required to have prior knowledge of Basic administration systems and Basic application development - Python.
The CKAD course in Bangalore offered by AP2V costs Rs. 6,999 only.
Our CKAD training institute in Bangalore at AP2V is the best institute to learn in India with about 30 hands-on practical experiences during the course duration.
Our services from AP2V for CKAD training in Bangalore extend in Bangalore. You can enroll with us for the best training experience.