Skills Covered
Overview
PYTHON CORE- KEY USPS AND CERTIFICATION DETAILS
| | |
| --- | --- |
| Knowledge | We at our Python Advanced Training Institute in Coimbatore train students to have an overall knowledge about python and how to go their way about the programming language. |
| Vast opportunities | Python supports multiple purposes and can be used in many fields. After receiving Python Advanced Certification in Coimbatore, options for job applications are endless. |
| Practice | We believe that practice is what helps students to perform their best, so along with theoretical knowledge, we provide students with regular practice of the program so that they have experience in how it works and help them achieve speed and efficiency while using it. |
Benefits of Python Advance Training Course in Coimbatore
PYTHON ADVANCE TRAINING IN COIMBATORE: FUNDAMENTALS AND KEY FEATURES
Python advanced is a more extended version of teaching and by training in two parts, students can achieve detailed intelligence in the functioning of the program. 
Students at Python Advanced Coaching in Coimbatore avail our modern laboratories to perform projects and attain deeper learning about web development from our experts. 
Our team at Python Advanced Classes in Coimbatore comprises more than 20 professional trainers who have years of experience in the field they teach and can provide the best direction to students during training. To increase the efficiency and performance of teachers, we have a special training session for our teachers.
They help students throughout their journey from the beginning of the training till the time of placement. They help students in the preparation of evaluation.
Students can also avail of this course on online portals, as it is very convenient for someone wanting to take this course remotely, and can save the inconvenience of transportation.
There is no rigidity in our teaching and we provide an option of flexible hours for taking up the course, so other full-time training along with this can be maintained if students wish to do so.
PYTHON ADVANCED- COURSE OUTLINE
Python is used for various purposes and does not include only creation. Along with the development, it is also helpful for solutions.
Students will learn to use it for this purpose along with other uses like website development, software development, and web designing.
This will allow the students to have hands-on experience in the job opportunities that they can get in the future and choose the best among the available ones. 
We provide students with an engaging experience at the best deal. Python Advanced Training Institute in Coimbatore is built to meet the requirements of the students. We offer world-class amenities to them for them to have theoretical and practical knowledge of the field they choose.
WHO SHOULD ENROLL IN THIS COURSE?
All students interested in pursuing careers in information technology fields of machine learning and programming should choose to opt for this course. This is a skill that is not only required in companies that are working in IT but also for Website development in fashion, entertainment and nowadays by every person who has a business. You can choose among a variety of fields available for jobs and take up the one that best suits your field of interest.
PYTHON ADVANCED- WHY WILL THIS COURSE CHANGE YOUR CAREER?
As we discussed, Python is the most popular programming language, so the requirement for this skill is high in numbers.
In simple words, it is your entry into many sectors including artificial intelligence. Artificial intelligence is the technology of the present and future world and jobs in the stream will only increase.
Python Advance Training in Coimbatore can help you to pursue your job in this field. It is a programming language that is very simple to learn. 
It uses the English language to a large extent and this makes it a lot simpler. Many students opt for this course and many people are experts in Python, so a large group of people can be of help in case of queries and doubts.
One of the most common jobs available after learning python is web development, so this will help you to be a part of the developers' domain. Python developers are proven to have some of the highest-paying jobs in the market.
TOP COMPANIES HIRE PYTHON ADVANCED SPECIALISTS
The demand for python practitioners is increasing and we help you choose a job among the available. To expose students to big names in the field, we collaborate with institutes for projects and webinars. We guide students throughout the placement to choose a job in a company that meets their needs.
Upcoming Batches
Oct 08

SAT & SUN Weekend Batch

Filling Fast

Timings - 09:00 AM to 11:00 AM

Oct 22

SAT & SUN (6 WEEKS) Weekend Batch

Timings - 01:00 PM to 03:00 PM

Oct 03

MON & FRI (6 WEEKS)

Filling Fast

Timings - 09:30 AM to 10:30 AM

Oct 17

MON & FRI (6 WEEKS)

Timings - 05:00 PM to 06:00 PM
67% OFF Expires in D H M S

Can't find a batch you were looking for? Contact AP2V Learner Support
Loved reviews? Enquire Now
Structure your learning and get a certificate to prove it
Python Advance Training Course in Coimbatore Curriculum
Course Content
● Course Overview
● What is a Script program?
● Types of Scripts
● Difference between Script and Programming Languages
● Features and Limitation of Scripting
● Types of programming Language Paradigms
● What is Python?
● Why Python?
● Who Uses Python?
● Characteristics of Python
● History of Python
● Install Python IDE | IDE - Sublime Text
● Python Download and Installation on Windows, Linux and Mac
● Execute the Script
● Interactive and Script Mode
● Python File Extensions
● SETTING PATH IN Windows
● Python Comments
● Quit the Python Shell
● Shell as a Simple Calculator
● Quotations in Python
● Python Path Testing
● Joining two lines
● Create "Hello, AP2V Solutions!" program
● Numbers
● Strings
● Tuple
● Lists
● List Indexing and Slicing
● Defining and Accessing Lists
● Splitting and Joining Strings
● List Searching
● Dictionary
● Defining a Dictionary
● Dictionary Lookup and Update
● Checking Keys
● Exercises
● Python Strings
● Concatenation
● Indexing Strings
● Searching Strings
● Slicing Strings
● Formatting Strings
● Concatenation
● Exercises
● Boolean Logic
● Logical Expressions
● Comparisons
● Conditionals
● More conditionals
● Nested conditions
Syllabus
Experience 250+ hours of best-in-class content developed by leading faculty & industry leaders in the form of videos, case studies & projects
Python Advance Training Course in Coimbatore Exam & Certification
Live your dream to be hired by top IT Companies with us, offering an array of professional courses with 100% Job Assistance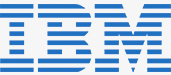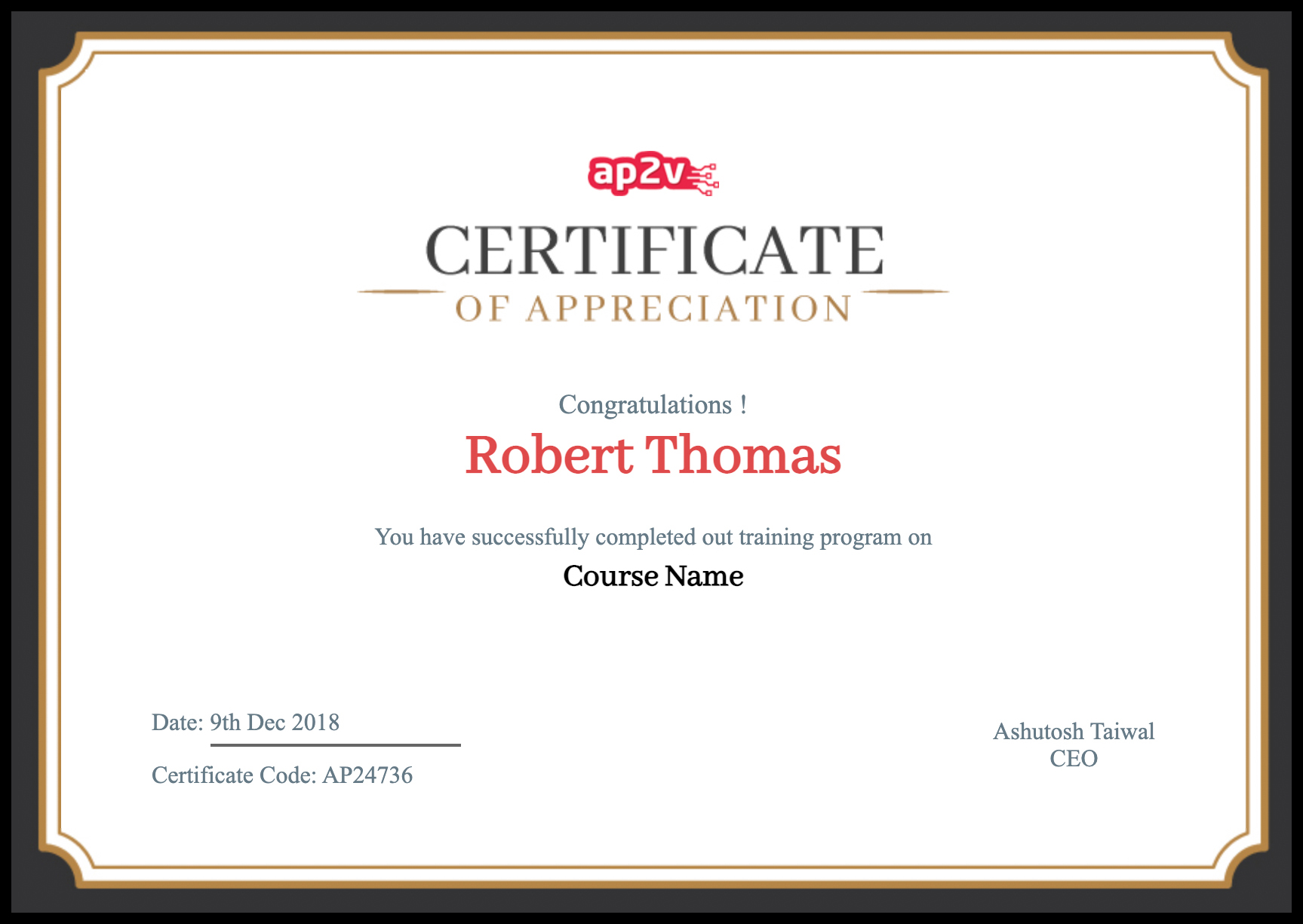 Frequently Asked Questions
We have years of experience in training students in the IT sector and are faculty e as expertise in the field they teach
It can cost anything between 8K to 10K.
This certification is available at AP2V.
The course can take around 30 days.
We assign projects to students throughout their training for practical experience in the program.
Detailed knowledge of the language is important. Work experience is essential.
This training is available at AP2V.
AP2V is among the top Institutes in India and has been recognized many times for its performance.