Skills Covered
Overview
KEY USPS AND CERTIFICATION DETAILS
| | |
| --- | --- |
| Learn Fundamentals | With the Microsoft Azure Fundamentals Certification in Hyderabad, a candidate will learn everything about the Fundamentals of Microsoft Azure. |
| Cost-effective | AP2V provides cost-effective training of Microsoft Azure Fundamentals to every candidate. |
| Job Opportunities | With training in Microsoft Azure, candidates can get many job opportunities in the IT industry. |
Benefits of Microsoft Azure Fundamentals Training in Hyderabad
MICROSOFT AZURE FUNDAMENTALS FUNDAMENTALS & KEY FEATURES
AP2V is the Best Microsoft Azure Fundamentals Institute in Hyderabad. This has made this cloud course popular among IT professionals. Fundamentals and Key features of Microsoft Azure Fundamentals Certification in Hyderabad are as follows:
Candidates will be trained for computing, comparing, and assigning Azure costs.
A professional team of 20 teachers will impart knowledge about the Microsoft Azure Fundamentals. Every instructor has expertise in providing training to candidates.
Our institution has the option of both online and offline classes for the students. Students can opt for any option that is suitable for them.
Materials, notes, and practical training will be provided by our institution to every candidate. The material is accessible even after the completion of the course duration.
MICROSOFT AZURE FUNDAMENTALS- COURSE OUTLINE
We, AP2V provide the complete knowledge of Microsoft Azure Fundamentals during our course duration. The course outline is as follows:
Microsoft Azure Fundamentals Classes in Hyderabad will be conducted by our team of professional teachers. 
All basic concepts and fundamentals of Microsoft Azure will be covered during the course duration 
Backup classes option for all the students who missed any training class.
Candidates can avail demo classes before enrolling in the course.
Online classes are also offered to the students which provides the convenience of attending classes from their homes. 
WHO SHOULD ENROLL IN THIS COURSE?
AP2V's Microsoft Azure Fundamentals Coaching in Hyderabad is open for aspiring candidates who want to gain knowledge about Microsoft Azure. Following candidates should enroll in the Microsoft Azure Fundamentals course:
Candidates who want to learn the fundamentals of Microsoft Azure.
Candidates do not know a technical background but have an interest in cloud service.
Candidates who have a complete interest in cloud-based solutions.
WHY WILL MICROSOFT AZURE FUNDAMENTALS TRAINING IN HYDERABAD CHANGE YOUR CAREER?
Training in Delhi can be as efficient as Microsoft Azure Fundamentals Training in Hyderabad. Microsoft Azure Certification allows the professionals to gain skills, high pay scale, and better job opportunities. Automation skills are demanded by IT firms which made this job high-paying for professionals.
MICROSOFT AZURE TRAINING CAREER PROSPECTS
Microsoft Azure Fundamentals Training in Hyderabad can provide high career prospects to a trained professional. The demand for Microsoft Azure trained professionals is high but some professionals are trained in the same. This gap allows the trained professionals to receive a high pay scale in the IT industry. Specialization in Microsoft Azure is important for IT professionals who works as cloud practitioner. Therefore, it also enhances the skills of the professionals for future job opportunities. 
TOP COMPANIES HIRES MICROSOFT AZURE SPECIALISTS
The demand for Microsoft Azure Fundamentals Training in Hyderabad is at the rising slope. MNCs and top IT firms are recruiting cloud practitioners to handle cloud computing services. Cloud computing is a new trend service to which IT professionals are expected to have training for the same. But, because of less trained professionals, the demand is high among MNCs. MNCs provide high pay to the professionals who are specialized in cloud computing as compared to non-trained professionals.
Upcoming Batches
Oct 01

SAT & SUN Weekend Batch

Filling Fast

Timings - 09:00 AM to 11:00 AM

Oct 15

SAT & SUN (6 WEEKS) Weekend Batch

Timings - 01:00 PM to 03:00 PM

Oct 03

MON & FRI (6 WEEKS)

Filling Fast

Timings - 09:30 AM to 10:30 AM

Oct 17

MON & FRI (6 WEEKS)

Timings - 05:00 PM to 06:00 PM
65% OFF Expires in D H M S

Can't find a batch you were looking for? Contact AP2V Learner Support
Loved reviews? Enquire Now
Structure your learning and get a certificate to prove it
Microsoft Azure Fundamentals Training in Hyderabad Curriculum
Course Content
No Course Content Found Please Fill Form for Course Content.
Syllabus
Experience 250+ hours of best-in-class content developed by leading faculty & industry leaders in the form of videos, case studies & projects
Industry Project
Project 1

Build a serverless website on AWS

Working with devops pipelines on aws infrastructure.

Project 2

Azure Virtual Network

Azure Virtual Network (VNet) is the fundamental building block for your private network in Azure. VNet enables many types of Azure resources, such as Azure Virtual Machines (VM), to securely communicate with each other, the internet, and on-premises networks.

Project 3

Create A SQL Database

Azure SQL Databaseis a cloud-computing database service (Database as a Service), that is offered by Microsoft Azure Platform which helps to host and use a relational SQL database in the cloud without requiring any hardware or software installation
Microsoft Azure Fundamentals Training in Hyderabad Exam & Certification
Live your dream to be hired by top IT Companies with us, offering an array of professional courses with 100% Job Assistance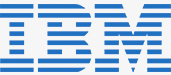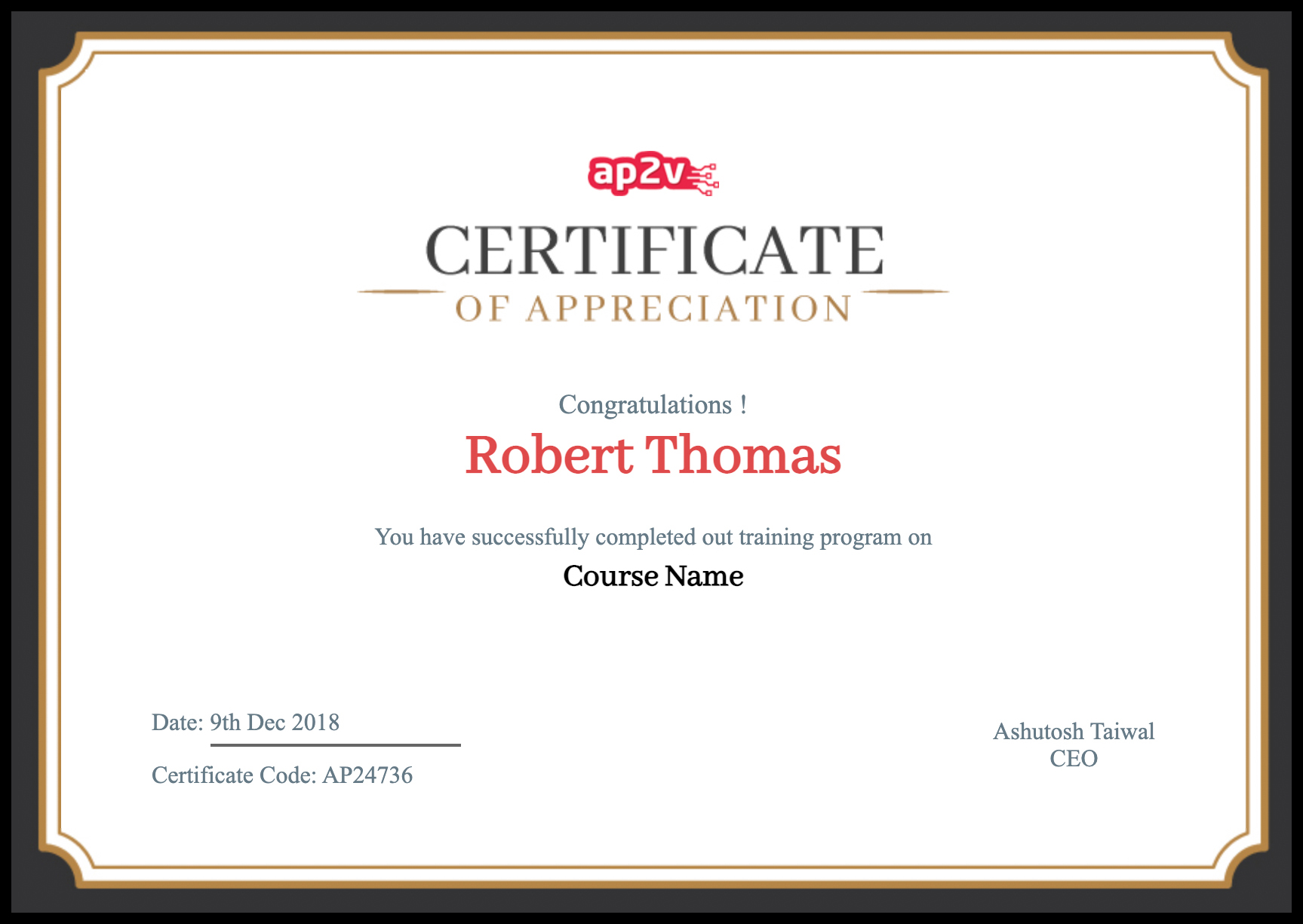 Frequently Asked Questions
DevOps Training in Hyderabad can prove to be a turning point in an IT professional's career. The scope of Azure Training is good and many MNCs hire these professionals in the IT industry.
The Microsoft Azure Fundamentals Certification cost starts from INR 9999. AP2V provides the most affordable course for Microsoft Azure Fundamentals learning.
The best institute to get entry-level Microsoft Azure Fundamentals Training in Hyderabad is AP2V. With professional learning experience, students can easily learn the fundamentals course.
Microsoft Azure Fundamentals Certification Course in Hyderabad is for 6 weeks. A candidate needs to devote a 6-weeks duration to receive certification in Microsoft Azure.
Institutes like AP2V provide a platform for students to work on real-time projects. Therefore, AP2V is best for Microsoft Azure training in Hyderabad.
For being an expert in Microsoft Azure Fundamentals, a professional needs to have certification in the same. AP2V helps aspiring candidates to achieve the same.
The advanced learning of Microsoft Azure Fundamentals can cost a candidate about INR 9999. AP2V provides the most affordable course in this field.
In India, AP2V is one of the best institutes for imparting IT knowledge and training to students. Therefore, AP2V is best for Microsoft Azure Fundamentals.
AP2V is a renowned and reputed institution that is considered the Best Microsoft Azure Fundamental Training Centre in Hyderabad. With professional and expert trainers, candidates get the best learning experience.