Skills Covered
Overview
DJANGO DEVELOPER: KEY USPS AND CERTIFICATION DETAIL
 

 

Professional Trainers

 

AP2V's instructors have extensive experience in this Django certification course, including years of practical experience teaching and directing people in this sector.

 

Course fee

 

The Django Developer Training in Chandigarh at AP2V is offered at a very affordable price.

 

 

Best learning experience

 

Learners will have the best hands-on learning experience at AP2V. Not only that, but they'll be able to take a Django course with projects here as well.
Benefits of Django Training in Chandigarh
DJANGO DEVELOPER: FUNDAMENTALS & KEY FEATURES
The features of the Django Developer Certification Course in Chandigarh are as follows:
When compared to other open architectures, Django has some of the best documentation available. When it comes to the global presence of particular technologies, this is similar to having a well-established collection for every developer.
Django is written in the Python programming language. Django training necessitates a working knowledge of Python and web development.
Django has a significant competitive advantage over its competitors. When you upload your website to a browser, SEO means it will appear in the top searches.
Django's versatility is unrivalled.
Python's Django framework is quite safe.
DJANGO DEVELOPER: COURSE OUTLINE
Prerequisites
No prior knowledge or expertise is required for this course. However, standard programming and HTML skills would be beneficial.
ABOUT THE COURSE
This Django Developer Certification in Chandigarh will teach you how to create web applications rapidly using the Django framework. Students will be equipped to use Django concepts in their projects after completing this course.
The course closes with a few Python Django-based ideas to assist you in adapting Django to your specific research.
This Django Developer Coaching in Chandigarh is conducted in a classroom and is hands-on. Learners, on the other hand, have the option of taking this course online. Depending on your schedule, training can be done part-time in the evenings or on weekends. You'll find a list of upcoming open Django education classes on AP2V's learning page.
WHO SHOULD ENROLL THIS COURSE?
The following individuals must enroll for the Django Training in Chandigarh:
Web developers are individuals who specialize in the creation of websites.
Technical Leads and UI Developers
Full-Stack Designers
Technology-focused testers, engineers, and software developers
WHY WILL DJANGO DEVELOPER TRAINING CHANGE YOUR CAREER?
Django is a popular Python framework that provides high-level functionality. For the following reasons, you must master Django:
Python and Django programming languages are used by platforms such as Google, Facebook, and Twitter. Django is one of Python's most popular advanced frameworks, making it easier for software professionals to find work or start their own business if they master it.
Compared to Java and PHP, Python has a wider adoption and requires less code. These are two reasons why Python is an excellent choice for bootstrappers, small businesses, and startups.
Django avoids additional security errors if you're using PHP.
Django necessitates consistent URLs, which is advantageous to both search engines and people that utilize keywords in the URL to rank web pages.
A Django expert in the United States earns roughly $115,000 to $120,000 per year, according to data.
TOP COMPANIES HIRE DJANGO DEVELOPERS
We're all aware that this Django Training in Chandigarh is in high demand in the IT business. You will receive a learner's completion certification after completing the Django certification course from AP2V. Individuals with these Django Developers certificates from an authorized training institute are hired by top corporations and MNCs.
Upcoming Batches
Oct 01

SAT & SUN Weekend Batch

Filling Fast

Timings - 09:00 AM to 11:00 AM

Oct 15

SAT & SUN (6 WEEKS) Weekend Batch

Timings - 01:00 PM to 03:00 PM

Oct 03

MON & FRI (6 WEEKS)

Filling Fast

Timings - 09:30 AM to 10:30 AM

Oct 17

MON & FRI (6 WEEKS)

Timings - 05:00 PM to 06:00 PM
65% OFF Expires in D H M S

Can't find a batch you were looking for? Contact AP2V Learner Support
Loved reviews? Enquire Now
Structure your learning and get a certificate to prove it
Django Training in Chandigarh Curriculum
Course Content
● What is Python?
● Interpreted languages
● Advantages and disadvantages
● Downloading and installing
● Finalizing GIT repo for Python scripts
● Running standalone scripts under Linux
● Date Types
● String
● Numbers
● Tuple
● Lists
● Dictionaries
● The if and elif statements
● while loops
● Syntax of function definition
● Modules
● What is a module?
● The import statement
● Packages
● Virtual environment
● About Django
● Django Components
● Django Pre-Requisites
● Downloading & Installing Django
● Choosing a Database
● Creating a New Project
● About view functions
● Using Django's Http Response Class
● Understanding Http Request Object
● Using Query Dict Objects
● About URL Conf o Regular Expressions
● Expression Examples
● Simple URL Conf Examples
● Using Multiple URL Conf's
● Passing URL Arguments
● Enabling the Admin Interface
● Creating an Admin User
Syllabus
Experience 250+ hours of best-in-class content developed by leading faculty & industry leaders in the form of videos, case studies & projects
Django Training in Chandigarh Exam & Certification
Live your dream to be hired by top IT Companies with us, offering an array of professional courses with 100% Job Assistance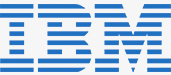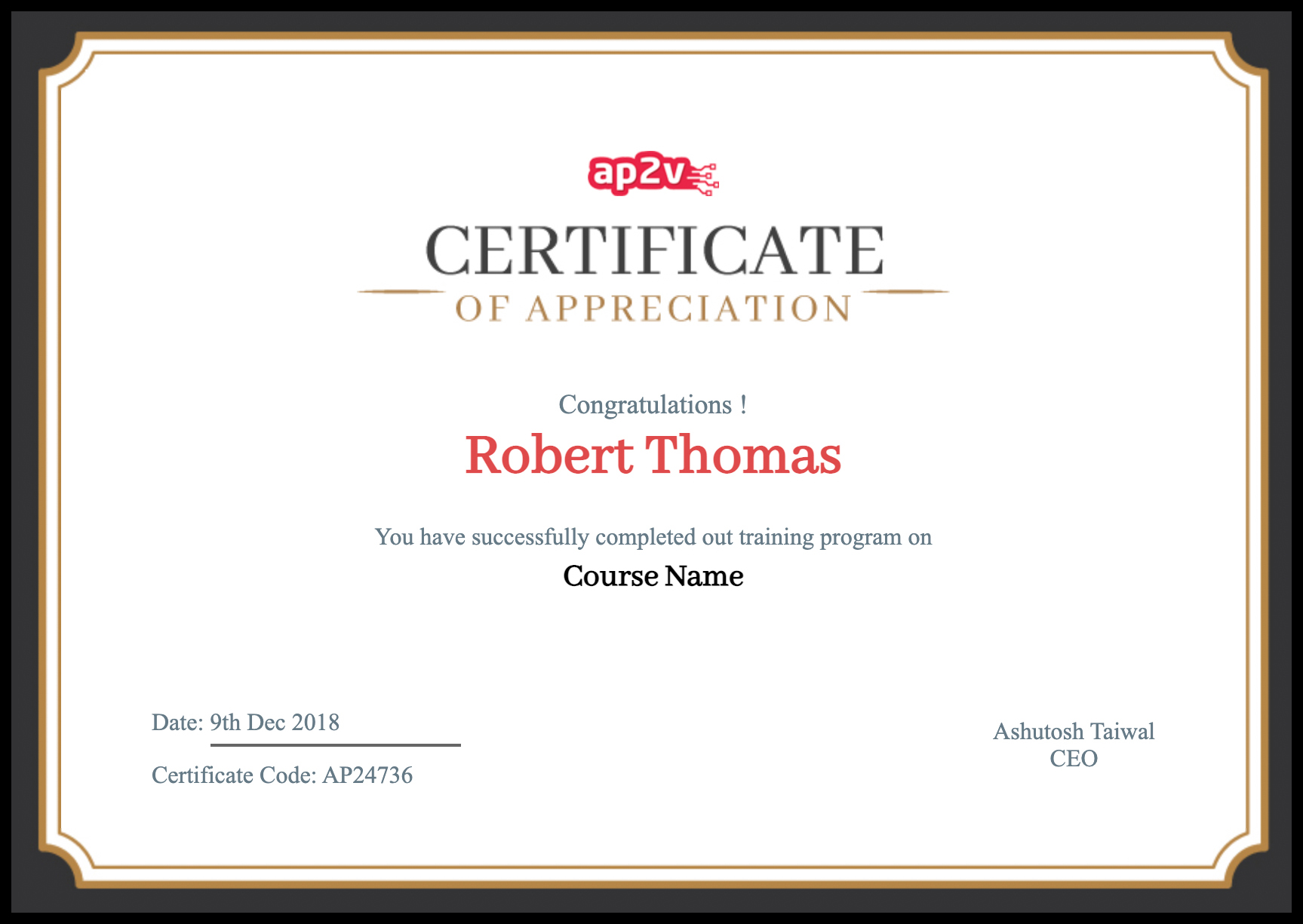 Frequently Asked Questions
Django is a web framework or backend framework that makes it simple to create efficient and appealing websites or web apps. It simplifies and accelerates web development, allowing you to add additional functionality to your website without increasing its complexity.
The cost of Django Developer course in Chandigarh is below Rs. 9, 000.
AP2V in Chandigarh is the best place to get entry-level Django Developer certification in Chandigarh.
Django Developer in Chandigarh at AP2V will take you about a month.
You can get Django Developer training in Chandigarh with real time projects at AP2V.
No prior knowledge or expertise is required for this course. However, standard programming and HTML skills would be beneficial.
The cost of Django Developer course in Chandigarh is below Rs. 9, 000.
AP2V is the best institute for Django Developer in India.
You can get Django Developer training in Chandigarh with real time projects at AP2V.