Skills Covered
Overview
AP2V Academy offers the Best Ansible Training in Gurgaon, backed by a team of mentors, certified trainers, and consultants who are well-equipped to prepare students for the Red Hat Certificate of Expertise in Ansible Automation (EX407). We make you ace in operating the tool.
Help in software provisioning, configuration, & Deployment
Training with live projects & subject-based training
Work as an expert Ansible developer in India
Open the door to train in DevOps
Attractive salary packages with constant growth
We're an authorized training partner and solutions provider of Red Hat, ensuring our students of the best course and learning material for all certifications. We offer a range of training solutions, right from Online Ansible Training for ultimate convenience, classroom training with interactive sessions, and also corporate training for teams who'd like to enhance their automation knowledge. For individuals looking for an in-depth training option, we also provide one on one Ansible Training Classes in Gurgaon.
Benefits of Ansible Training in Gurgaon
Being a leading Ansible Training in Gurgaon, we deliver par excellence sessions to all our students looking for a promising career in Ansible technology. You will learn to automate various system administration tasks while getting a clear understanding of Ansible and its key components.
We emphasize helping students comprehend the main differences between the tool and other technologies so that they can be further prepared to take up advanced Ansible Training Classes.
STUDENTS WILL LEARN TO:
Install and troubleshoot Ansible on managed hosts and central nodes
Write Ansible notes effectively
Protect the encrypted data that is required for special tasks with Ansible Vault
Use the Ansible tower to manage deployments at the enterprise level
Work in a DevOps environment with Ansible and Vagrant
Leverage Ansible to run commands and playbooks that can automate tasks
DO407 AUTOMATION WITH ANSIBLE
This training module is specifically designed for system administrators who want to use the tool for automation, management and configuration.
Undertaking the training course will enable you to smartly install and configure Ansible, learn how to manage inventories and also create and run various playbooks to configure different systems.
WHO SHOULD CONSIDER ANSIBLE CERTIFICATION?
The Ansible Classes in Gurgaon are ideal for system and cloud administrators, IT leaders, engineers, architects and anyone else who is seeking a deep understanding of Ansible from the basics to advanced levels.
Those who need the knowledge of configuration management, cloud provisioning, intra-service orchestration or application deployment in their current or future job scenarios are ideal candidates for the course. To enrol for Ansible Coaching in Gurgaon, students must have an RHCSA (Red Hat Certified System Administrator) certification or equivalent experience.
Also, having strong Linux system administration skills will be an added advantage while taking up this course.
AFTER ANSIBLE TRAINING IN GURGAON
Once you complete your training from one of the best Ansible Training Institutes in Gurgaon, you are eligible to apply for the Red Hat Certificate of Expertise in Ansible Automation exam (EX407).
This is a performance-based exam that tests your knowledge and skills to automate the configuration of applications and systems in an enterprise environment. Once you get the certification, you can apply for better job opportunities and our consultants at AP2V will help you find the ideal placement.
If you're looking for the Best Ansible Training in Gurgaon, trust AP2V to fulfil your requirements and enrich your Ansible knowledge.
For more details, please visit us at https://www.ap2v.com/testimonials/
Upcoming Batches
Oct 01

SAT & SUN Weekend Batch

Filling Fast

Timings - 09:00 AM to 11:00 AM

Oct 15

SAT & SUN (6 WEEKS) Weekend Batch

Timings - 01:00 PM to 03:00 PM

Oct 03

MON & FRI (6 WEEKS)

Filling Fast

Timings - 09:30 AM to 10:30 AM

Oct 17

MON & FRI (6 WEEKS)

Timings - 05:00 PM to 06:00 PM
56% OFF Expires in D H M S

Can't find a batch you were looking for? Contact AP2V Learner Support
Loved reviews? Enquire Now
Structure your learning and get a certificate to prove it
Ansible Training in Gurgaon Curriculum
Course Content
No Course Content Found Please Fill Form for Course Content.
Syllabus
Experience 250+ hours of best-in-class content developed by leading faculty & industry leaders in the form of videos, case studies & projects
Ansible Training in Gurgaon Exam & Certification
Live your dream to be hired by top IT Companies with us, offering an array of professional courses with 100% Job Assistance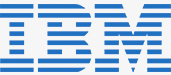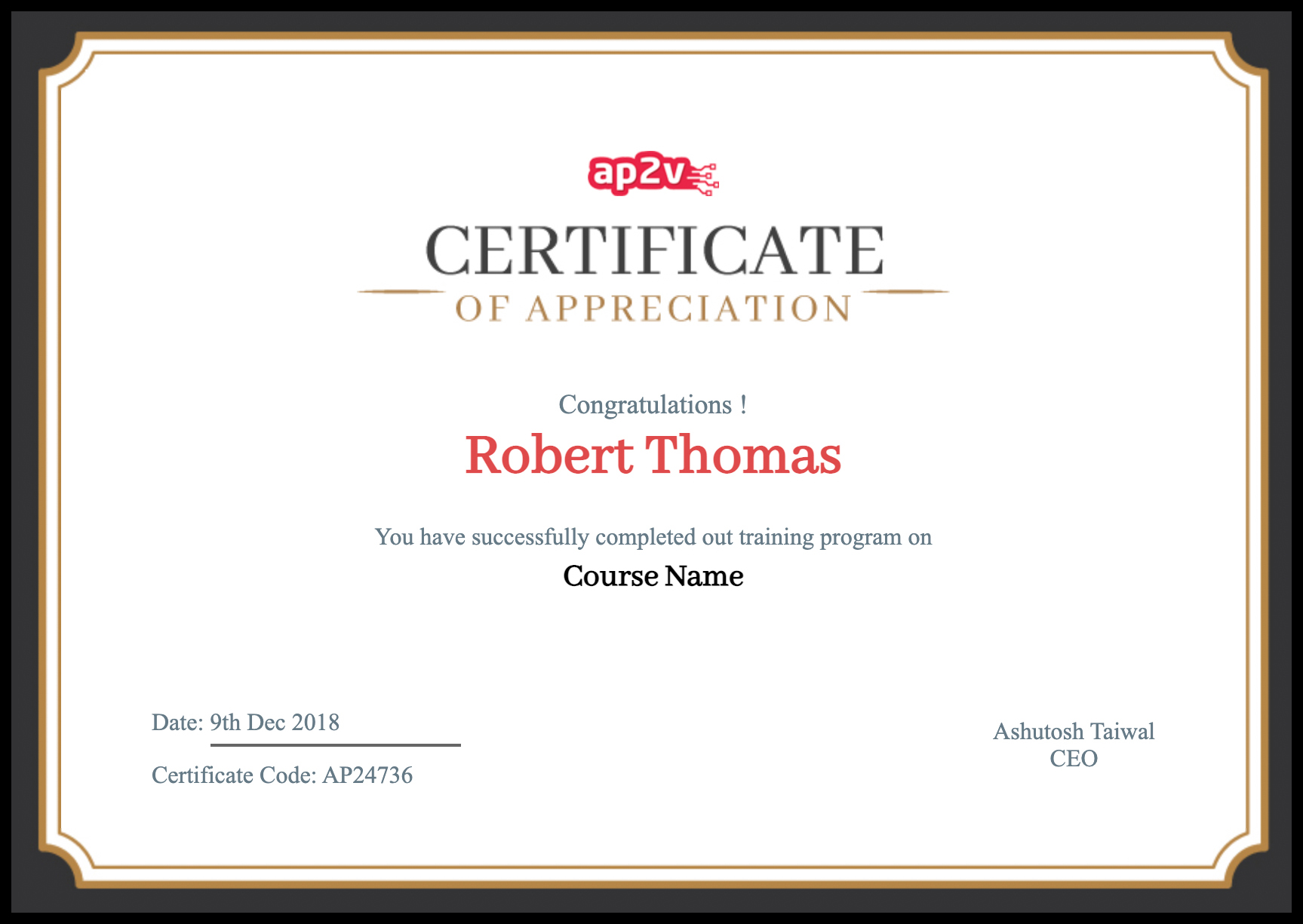 Frequently Asked Questions