Overview
This course covers all the essential domains of AWS and Cloud as well. One of the best AWS training institute in Delhi NCR is AP2V since it allows every person who wishes for a great career in the IT field an excellent education and knowledge.
KEY USPS AND CERTIFICATION DETAILS-
| | |
| --- | --- |
| Advanced and great information | The entire team of AP2V is highly advanced and makes them enlighten their students while their AWS Training in Delhi. |
| Cost-effective and affordable | The fantastic learning programs offered by AP2V are incredibly efficient and, at the same time, are affordable as well. It is very rare to find great AWS Training in Delhi at an affordable rate. |
| Significant jump to your career path | This is a very famous field in the IT industry. Complete an AWS training in Delhi with placement provides you with an excellent career push and opens multiple opportunities. |
Benefits of AWS Training in Delhi
FUNDAMENTALS AND KEY FEATURES-
This excellent course provided by one of the most efficient AWS training institute in Delhi that is AP2V has a highly effective and advanced faculty that allows its students to thoroughly understand the essential concepts and inculcate the necessary traits to become successful solutions architects. The team members know that every individual can't attend offline coaching, so they have enabled an online AWS certification training in Delhi so that people from all over the world can gain knowledge on this topic.
Another attractive feature of AP2V is that the course it provides is highly cost-effective. They do not have expensive rates for their course and make sure more people can afford their spectacular AWS Training in Delhi. This coaching opens up multiple career options for people since this course is very famous and in-demand lately.
TOP 20 REASONS WHY AP2V IS BEST FOR AWS TRAINING IN DELHI
AWS training from AP2V in Delhi adheres to the industry norms.

Our training for the AWS course from AP2V in Delhi allows students to gain practical knowledge while working on live projects. We help students secure jobs in top MNCs after the course completion.

 AP2V academy offers AWS training on weekdays and weekends. Students can choose a flexible schedule as per their convenience to attend the classes.

A dedicated team of industry experts having years of experience train students with the various course modules of AWS.

At AP2V academy Delhi, students work on live projects, training sessions for facing interviews, and placement assistance by our mentors.

We have a well-equipped I.T laboratory equipped with the latest infrastructure.

Students can use the lab for completing projects and practice assignments at their convenience. Our lab at AP2V academy is available for practice 365 days a year.

Our labs and classrooms are equipped with modern IT infrastructure that includes projectors, Wi-Fi, and digital pads.

We facilitate our students with a glass-door study room and discussion zone area (meeting room) to enhance their learning and exploring abilities.

Along with technical training and course, we organize no-cost sessions on personality development in spoken English, group discussion, mock interviews,s and presentation skills to develop a high level of confidence in students.

We also organize no cost personality development and presentation seminars.

Our course material includes books, and soft copies of tutorials in the form of PDFs, sample papers, technical and HR interview questions, and projects available on our website.

We provide a hostel facility at our campus for students at an affordable rent.

Students enrolled in the AWS training course in AP2V academy can avail themselves no cost study material, soft copies of PDFs, sample questions necessary for certifications, interview questions, and video training. Students can have quick access to the lab guides available on our website.

After completion, of course, we offer valid certifications to the students.

Students can choose convenient time slots to gain practical knowledge at no extra cost.

Students can attend missed classes anytime during the course duration.

Our highly experienced instructors follow a one-to-one method to focus on students and help them gain complete knowledge of the various modules.

Our training methodology includes imparting the complex technical concepts of the course modules in an easy and understandable way.

Students can pay for the course through master and Visa cards (Debit & Credit), Cash, Cheque, and net banking.
AP2V ACADEMY TRAINER'S PROFILE FOR AWS TRAINING IN DELHI
Industry experts and domain specialists have professional experience in running applications and providing the best AWS training to the students. 

The many accolades and awards from our IT partners and organizations are a testimony of our skilled training. 

Our training team includes industry experts working in some of the top MNC including Birla-soft, IBM, HCL, TCS, and so on.

We have certified professionals with notable experience working in the IT industry offering excellent training to students.

Maintaining a good rapport with the HR team of top MNCs helps us provide useful inputs regarding their interview process.
PLACEMENT ASSISTANCE AFTER AWS TRAINING FROM AP2V ACADEMY IN DELHI
AP2V academy in Delhi is providing placement assistance to students enrolled for AWS training in Delhi with placement.

Our dedicated HR wing assists students to secure placement in top companies. We have a reputation for a 96% placement rate.

Students at AP2V academy get assistance in building a strong resume to suit the current industry requirements.

At AP2V academy Delhi, along with AWS training, we facilitate students with sessions provided on personality development, spoken English, group discussion, mock interview, and presentation skills to develop the confidence to face challenging interviews.

Mock tests and Mock interviews help to train students enrolled in this course for the actual interview. It helps our trainers to analyze their skills and help them overcome the blocks,

We inform students of the latest job postings of various MNCs and assist them to apply for the best.

The in-depth training methodology provided to the students at AP2V academy helps them to secure placement in top IT firms such as HCL, TCS, Infosys, Wipro, Accenture, and many more effortlessly.
COURSE OUTLINE:
The AWS training in Delhi is excellent since it delivers very important information and teachings to their students to pursue this field. This IT-based field has grown very important in the past few years and focuses mainly on cloud computing and containerization. If you wish to become successful in the field, this course is a must. It helps you enhance your skills and inculcate new essential traits.
AWS CERTIFICATION REQUIREMENTS
The first step to becoming an AWS certified professional is gaining AWS certification. There are four different types of certifications, and each type is earned by passing a specific set of requirements. Three of the certification types are for professionals who want to become experts in a particular area of knowledge, such as DevOps or Cloud Computing. The fourth type is designed for individuals who want to learn about the AWS platform in general.
THE FOUR TYPES OF CERTIFICATIONS INCLUDE:
AWS Certified Solutions Architect – This path has three levels and helps you to understand how Amazon's tools work together and what metrics can help you monitor your business processes

AWS Certified Developer – This path helps you understand how software development works with the cloud

AWS Certified SysOps Administrator on Linux – This path covers AWS services on Linux platforms

AWS Certified SysOps Administrator on Windows – This path covers AWS services on Windows platforms
Once you have completed these rigorous requirements, you will be able to start getting certified. If you are interested then you can join AP2V Academy for AWS Training in Delhi.
AWS CERTIFICATION PATHS
There are different ways to gain AWS certification. Basic AWS certifications are available for entry-level professionals. The AWS Certified SysOps Administrator (CSA) and the AWS Certified Solutions Architect (CSA) qualifications are best suited for mid-level professionals and above. The AWS Certified DevOps Engineer (CDO) qualification is designed for senior IT professionals with a deep knowledge of software development, infrastructure, operations, and cloud services.
If you want to become an AWS expert, do not be discouraged by the steep learning curve it can seem to have at first. In fact, it is a complex process that takes time and effort to master. Once you put in the work, the payoffs will be worth it.
WHO SHOULD ENROLL IN THIS COURSE?
Anyone who wishes to gain knowledge in this popular IT field can enroll in this course and efficiently learn everything necessary. Moreover, the Solution Architect Certification Course in Delhi provided by a reputed institute like AP2V holds excellent value when you apply for jobs after completing this course.
WHY WILL THIS COURSE CHANGE YOUR CAREER?
The great demand for Solution architects in the IT industry is a great push for people to complete courses and apply for jobs in this field. The AWS certification training in Delhi is of great help in learning the essential concepts and enhanced traits that are required to form a solid foundation for this branch. These advanced skills make you highly eligible for great career opportunities and allow you to expand your horizons. The AWS Training in Delhi is highly recommended for you if you wish to have a robust career in this branch and become highly advanced.
TOP COMPANIES HIRE AWS ENGINEER
IT is one such industry whose demand is never going to stop. The evolutions made in this field of technology are greatly respected and required by every company. This is why many companies would want your assistance if you have completed a detailed course like the AWS Training in Delhi from AP2V.
Upcoming Batches
Oct 08

SAT & SUN Weekend Batch

Filling Fast

Timings - 09:00 AM to 11:00 AM

Oct 22

SAT & SUN (6 WEEKS) Weekend Batch

Timings - 01:00 PM to 03:00 PM

Oct 10

MON & FRI (6 WEEKS)

Filling Fast

Timings - 09:30 AM to 10:30 AM

Oct 24

MON & FRI (6 WEEKS)

Timings - 05:00 PM to 06:00 PM
61% OFF Expires in D H M S

Can't find a batch you were looking for? Contact AP2V Learner Support
Loved reviews? Enquire Now
Structure your learning and get a certificate to prove it
AWS Training in Delhi Curriculum
Course Content
• Introduction to Cloud Computing
• Why Cloud Computing?
• Benefits of Cloud Computing
• Public Cloud
• Private Cloud
• Hybrid Cloud
• Community Cloud
• Infrastructure as a Service
• Software as a Service
• Platform as a Service
• What is virtualization?
• Virtualization and cloud computing
• Types of virtualization
• Virtualization terminologies • Hypervisor
Introduction to AWS

Introduction to the AWS products

Regions and Availability Zones

Signing up for AWS

AWS Free usage tier

Introduction AWS management console
Understanding AMI

Launching your first AWS instance

On-demand instance pricing

Reserved Instance Pricing

Spor instance pricing



Spot instance pricing

Setting up security

Security group

Choosing the AMI

Creating the new AMI

IP Addresses Scheme

Public and Private IP's

Deploying a new instance from the created AMI

AMI Migrations

Key Pairs

Elastic IP's

Exercise(s)
Introduction to ELB

Basic ELB concepts



Internet-facing ELB

VPC-facing ELB

Create an ELB (Elastic Load Balancer)

Adding and removing instances on ELB

Exercise(s)
Syllabus
Experience 250+ hours of best-in-class content developed by leading faculty & industry leaders in the form of videos, case studies & projects
Industry Project
Create LAMP setup on aws using ec2, s3, rds and elb services

Project 2

Isolation resources using VPC's

Customized virtual infrastructure with high end isolation with VPC service. Integrate Route53 in the mix for proper dns support.

Project 3

Cloud Automation

Performing infrastructure automation with IAC tool cloud formation templates
AWS Training in Delhi Exam & Certification
Live your dream to be hired by top IT Companies with us, offering an array of professional courses with 100% Job Assistance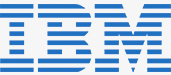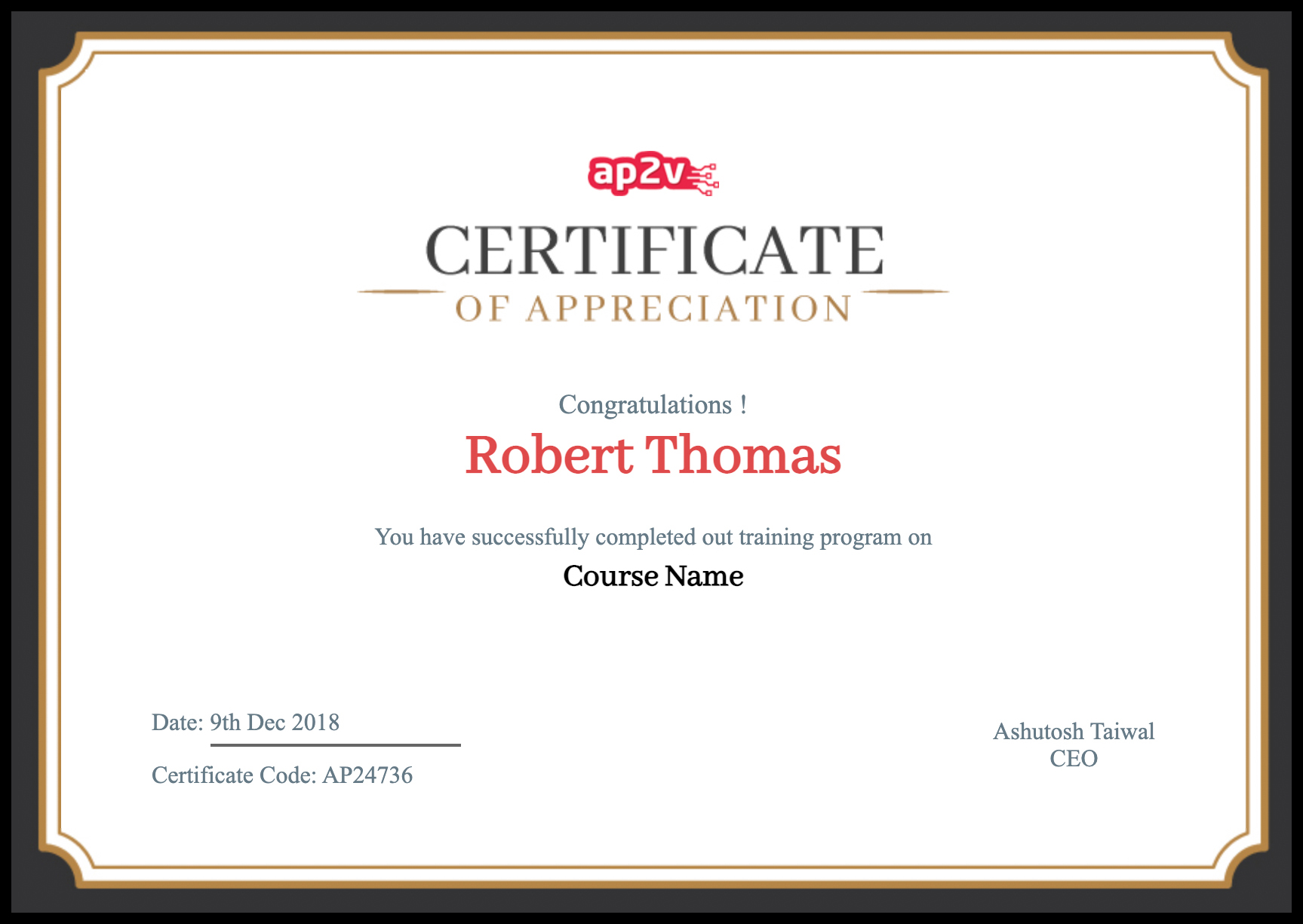 Frequently Asked Questions
AWS is an excellent branch of software development and IT operations that significantly benefits today's world.
The highly preferred AWS certification course in Delhi provided by AP2V is ₹19,999, which is the blended learning training option.
AP2V is considered the best AWS institute in Delhi that helps any candidate gain an entry-level certification for any course as our services are highly professional and efficient.
It takes about 40 days for any candidate to ultimately learn about the required domains of AWS classes in Delhi.
AP2V is the best platform for a candidate to have exposure to about 30 projects for practical working experience to strengthen their skills.
One can become a AWS expert by completing the Solution Architect training in Delhi by AP2V and passing the examination after completing the course to gain a precious certificate.
The AWS duration and fees in Delhi at AP2V is ₹17,995 for about 40 days, along with multiple projects and practical assignments to enhance their skills and provide their students with a great experience.
The best AWS institute in Delhi and all over India is AP2V. Our team of professionals helps the students to build an effective and incredible foundation for this course.
AP2V provides the most effective AWS training in Delhi because we have a great team that offers new and impactful coaching.
AP2V is the best and has been ranked among top institutes for many years in a row now.