Overview
The RHCSA training in Noida also teaches how to create and develop different web services and provide consultancy services and the connectivity and storage of data. This RHCSA coaching in Noida offered by AP2V provides you with a vast range of capabilities. Our advanced teaching will widen your career opportunities since this field of IT is hugely in demand.
KEY USPS AND CERTIFICATION DETAILS:
| | |
| --- | --- |
| Professional coaching | AP2V is an RHCSA Training Institute in Noida that offers an excellent and advanced course. This course teaches you about all the necessary traits required for being a successful RHCSA. |
| Practical learning | AP2V is an RHCSA Center in Noida that provides enhanced learning and information and a practical experience for a better understanding. |
| Vast career opportunities | RHCSA is a very advanced branch of IT that has a great demand in the industry. Completing the RHCSA Certification Course in Noida from our services provides you with effective growth in your career. |
Benefits of RHCSA Training in Noida
FUNDAMENTALS AND KEY FEATURES:
RHCSA classes in Noida provided by AP2V is an excellent course for an individual to take up as they will gain incredible knowledge about how to manage an IT project efficiently. The rising popularity of RHCSA in the industry is a sign for every person to complete this course if they wish to enhance their career path. The RHCSA Course in Noida available on AP2V is online and offline to choose from at your convenience.
After completing this course, people are well prepared to appear for the examination of the three modules: RH124, RH134, and RH254. These examinations are essential as they prove your understanding and the skills you have developed during the entire course. Therefore, the RHCSA Certification Course in Noida that our services provide is highly recommended for anybody interested in the Red Hat services.
We also have a team of professionals responsible for the RHCSA Training in Noida as their experience and enhanced knowledge helps people to understand this topic better.
COURSE OUTLINE:
RHCSA is an uprising field of IT whose demand is not going to level down. The industry needs advanced Red Hat administrators, which is why this course is a must for you. The RHCSA Training in Noida provided by us is a course that offers all the needed information about Red Hat Enterprises.
This course comprises all the processes and traits required to be successful in this field. Our RHCSA Course in Noida also takes a three-module-based examination and provides valuable certification at the end.
WHO SHOULD ENROLL IN THIS COURSE?
RHCSA is an IT services and software-based branch that is very famous and important in recent times. The people who wish to grow their knowledge and form a strong foundation of this branch should enrol in this course. The RHCSA Training in Noida offered by AP2V is an outstanding course.
They provide a practical learning experience to strengthen their understanding of this course's recent and latest information. RHCSA certification in Noida provided by our services holds a great value in the industry and can boost your profile.
WHY WILL RHCSA TRAINING CHANGE YOUR CAREER?
The RHCSA branch of IT is the most advanced and is highly used, which is why if you wish to expand your career options and grow your professional skills, the RHCSA Course in Noida provided by us is the best for you. This course covers all the required domains like security, management, administration, etc. In addition, the required skills and concepts for the Red Hat enterprises are discussed here, like the configuration and techniques.
There is a great benefit you get if you have an RHCSA Certification in Noida. This certificate allows you to install and configure the properties of the files concerning encryption, rights, etc. You are also eligible to manage the accounts of various users if you are certified. Completing the RHCSA coaching in Noida is a great step to take to expand your career path.
TOP COMPANIES HIRE RED HAT CERTIFIED SYSTEM ADMINISTRATORS:
The vast demand for RHCSA in the IT industry is why people are willing to take this course since the career opportunities you get after completing your RHCSA Training in Noida are multiple. Moreover, top-notch companies require advanced RHCSA and provide a top position and pay. So if you wish to take your career to the next level and get into big companies, this course is for you.
Upcoming Batches
Oct 01

SAT & SUN Weekend Batch

Filling Fast

Timings - 09:00 AM to 11:00 AM

Oct 15

SAT & SUN (6 WEEKS) Weekend Batch

Timings - 01:00 PM to 03:00 PM

Oct 03

MON & FRI (6 WEEKS)

Filling Fast

Timings - 09:30 AM to 10:30 AM

Oct 17

MON & FRI (6 WEEKS)

Timings - 05:00 PM to 06:00 PM
78% OFF Expires in D H M S

Can't find a batch you were looking for? Contact AP2V Learner Support
Loved reviews? Enquire Now
Structure your learning and get a certificate to prove it
RHCSA Training in Noida Curriculum
Course Content
No Course Content Found Please Fill Form for Course Content.
Syllabus
Experience 250+ hours of best-in-class content developed by leading faculty & industry leaders in the form of videos, case studies & projects
RHCSA Training in Noida Exam & Certification
Live your dream to be hired by top IT Companies with us, offering an array of professional courses with 100% Job Assistance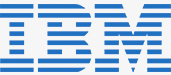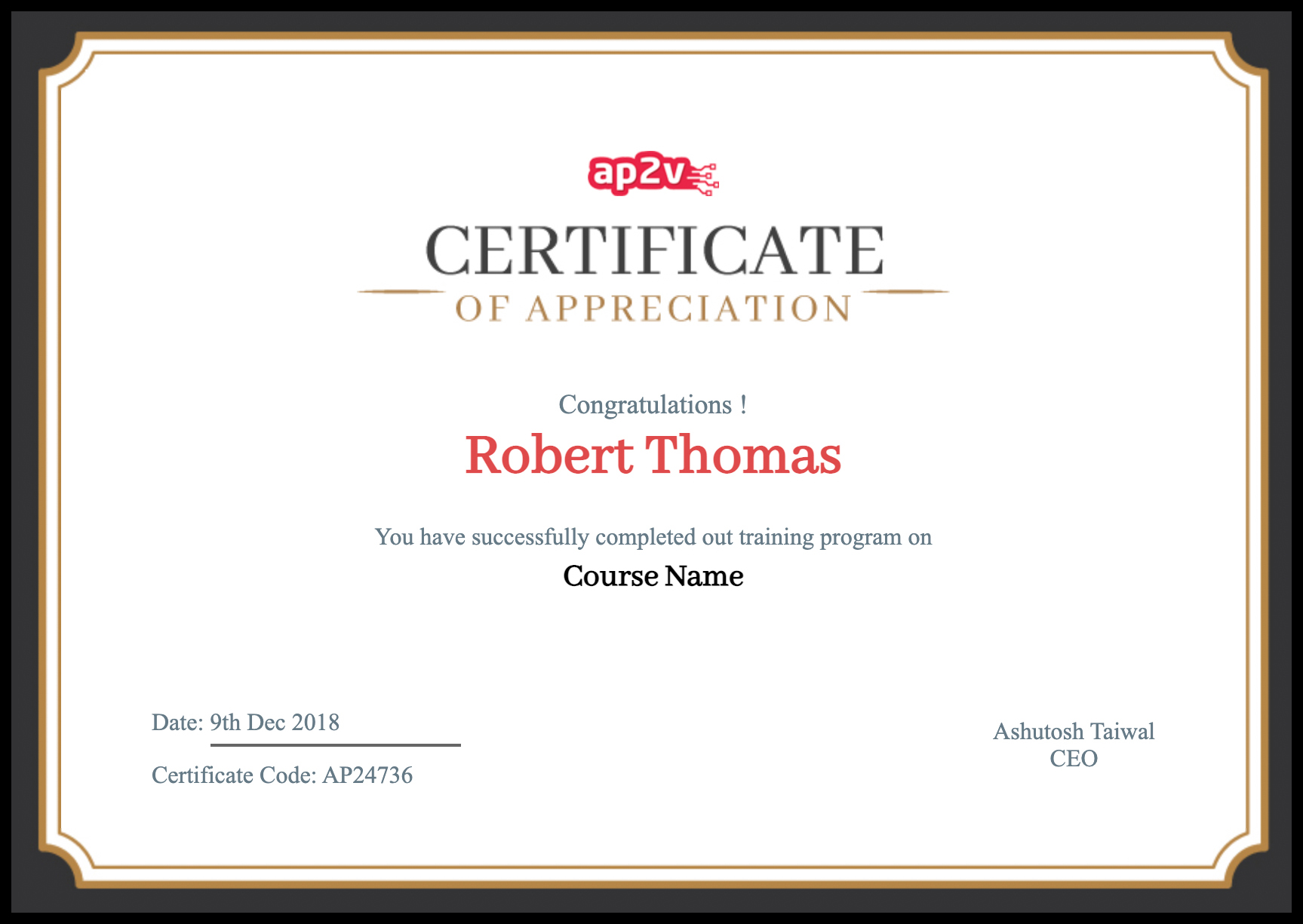 Frequently Asked Questions
DevOps is a high branch of software development and IT operations that holds a significant advantage in today's world.
AP2V is one of the best RHCSA institutes in Noida that helps many candidates gain an entry-level certification as our services are highly effective and efficient.
It takes about 40 days for any candidate to learn thoroughly about the advanced domains and practical experience for RHCSA classes in Noida professionally.
AP2V is the best platform available for an individual to have exposure to about 30 projects based on practical learning so that their skills become better and stronger.
One can become an RHCSA expert by completing the RHCSA certification course in Noida by AP2V and effectively pass the examination held after completing the course in 3 modules.
The RHCSA duration and fees in Noida at AP2V is Rs.17,995 for about 40 days, along with multiple practical projects assigned to enhance their skills and make their students professionals and experienced.
The best RHCSA institute in Noida and all over India is AP2V. Our services help the students to form an advanced and enhanced understanding of RHCSA.
AP2V provides the most advanced RHCSA training in Noida because we have a professional team that provides practical and effective coaching.