Skills Covered
Overview
Even if you do not wish to take a test, the GCP Cloud Engineer Certification Course in Noida helps you to build, organize and run a cloud service. There are about ten skills covered in the course offered by us.
KEY USPS AND CERTIFICATION DETAIL:
| | |
| --- | --- |
| 1. Advanced knowledge | AP2V provides advanced knowledge on the necessary topics like cloud engineering and other skills like cloud monitoring, cloud tasks, etc. |
| 2. Easy learning | Our team of professionals makes GCP Training in Noida very easy and efficient since our quality of teaching is impeccable. |
| 3. Expands career opportunities | If you have a  GCP Cloud Engineer Certification in Noida by AP2V, your value in the IT industry increases since cloud engineering is an upcoming field that has reached its peak in the past few years. |
Benefits of GCP Training in Noida
Fundamentals and Key Features:
Cloud engineering is essential for domains like standardization, commercialization, and governance of cloud computing applications. These skills are taught at the GCP Cloud Engineer Courses in Noida that AP2V offers. After completing the course, all candidates will be allowed and prepared enough to give the Google associate cloud engineering exam. 
The GCP Training in Noida provides you with a certificate that holds great value in the IT industry since the need and demand for good cloud engineering have increased drastically. Another feature of this highly advanced course is that our team of professionals helps you learn to develop a cloud service by offering video lessons, online training, problem-solving, and a cloud-based environment.
The additional skills taught in this course are IAM, cloud DNS, GCP, cloud monitoring, etc. AP2V is considered one of the Best GCP Cloud Engineer Training Institutes in Noida since they ensure efficient learning and are incredibly safe and reliable.
COURSE OUTLINE:
In this course, you will learn about cloud services and applications along with their functioning. In addition, you will know essential factors like the efficient running of the Cloud, designing the cloud storage services, and the protection and security of the application. This comprehensive teaching will enable the students to appear for the Google Cloud exam. Due to this course's smooth teaching and professional touch, the Best GCP Cloud Engineer Institute in Noida is AP2V.
WHO SHOULD ENROLL IN THIS COURSE?
There are no entrances taken to enroll for GCP Cloud Engineer Classes in Noida at AP2V. Any candidate who wishes to learn and gain an excellent understanding about cloud engineering is eligible to take this course. Although, the candidates must have a basic knowledge of Java fundamentals, Web Deb fundamentals, and Linux fundamentals.
AP2V is an online GCP Cloud Engineer Training Center in Noida that allows candidates from any part of the world and any career background to work on the fundamentals of cloud engineering. This is also beneficial for people who wish to take exams after gaining enough knowledge from the Cloud Engineer Certification Course in Noida.
WHY WILL GCP CLOUD ENGINEER TRAINING CHANGE YOUR CAREER?
If you take up the GCP Cloud Engineering Coaching in Noida provided by AP2V, you are given a great exposure and understanding of cloud engineering, which is in great demand in today's world. Every company requires an eligible candidate who has completed a GCP Cloud Engineer Certification Course in Noida to work on the domains regarding cloud engineering in their company. This course broadens your career options and helps you in getting an excellent job. Completing this course will benefit from getting a promotion in the company you work in or applying and switching to a multinational company.
The teaching and guidance you will receive at AP2V will be highly professional and efficient. Furthermore, they provide their students with practical projects and assignments to strengthen and grow their foundation of cloud engineering. Having a GCP Cloud Engineer Certification in Noida by AP2V holds excellent value in the technological world. This is because our services are top-rated due to the efficient and advanced knowledge provided by us. In addition, we prepare our students for the Google cloud exam that any candidate can give after completing the course.
The addition of completing the GCP Cloud Engineer Course in Noida to your resume will give your profile an instant boost and will give your career a drastic upgrade.
TOP COMPANIES HIRES SOLUTIONS ARCHITECT SPECIALIST:
The demand for cloud engineering has grown dramatically in the past few years since this IT field is extraordinarily advanced and effective. This is why the need for candidates who have completed their GCP Training in Noida has a wide range of career opportunities in front of them since every multinational company requires a cloud engineer. Amazon, Google, and Microsoft are top companies that hire cloud engineers on a large scale.
Upcoming Batches
Jan 22

SAT & SUN Weekend Batch

Filling Fast

Timings - 07:00 AM to 09:00 AM

Feb 05

SAT & SUN (6 WEEKS) Weekend Batch

Timings - 08:30 PM to 11:30 PM

Jan 24

MON & FRI (6 WEEKS)

Filling Fast

Timings - 08:30 PM to 11:30 PM

Feb 07

MON & FRI (6 WEEKS)

Timings - 08:30 PM to 11:30 PM
65% OFF Expires in D H M S

Can't find a batch you were looking for? Contact AP2V Learner Support
Loved reviews? Enquire Now
Structure your learning and get a certificate to prove it
GCP Training in Noida Curriculum
Syllabus
Experience 250+ hours of best-in-class content developed by leading faculty & industry leaders in the form of videos, case studies & projects
GCP Training in Noida Exam & Certification
Live your dream to be hired by top IT Companies with us, offering an array of professional courses with 100% Job Assistance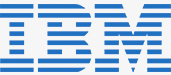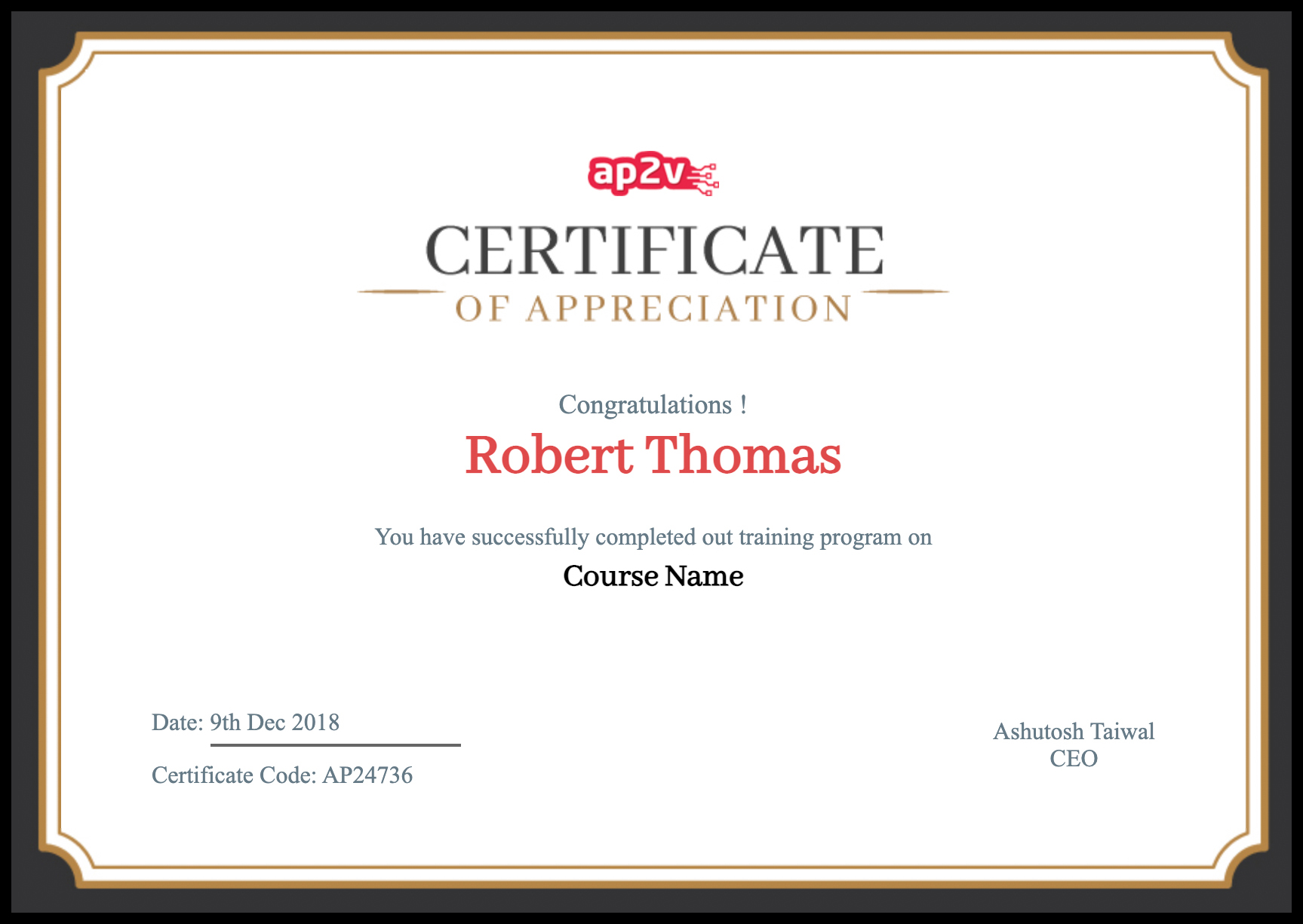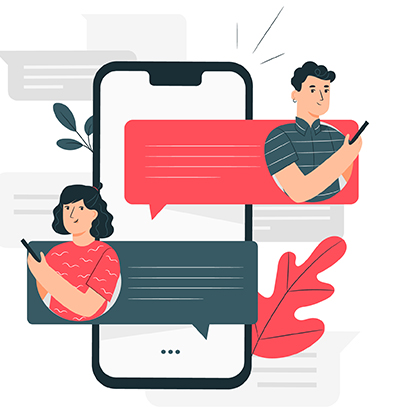 GCP Training in Noida Reviews
Frequently asked questions
DevOps is a branch of software development that has grown a lot of fame in recent times as it helps with better software codes and efficient and smooth running of software.
The highly recommended cloud engineering certification cost in Noida in AP2V is the blended learning course of Rs.19,999.
AP2V is the best place for any candidate to gain an entry-level certification. In addition, our cloud engineering institute in Noida is highly advanced and is preferred by many people.
Forty days and Rs.17,995 is the cloud engineering course duration and fees in Noida for AP2V services.
AP2V is the best cloud engineering institute in Noida that will provide you with 30 projects to enhance and strengthen your skills.
The requirements for becoming a cloud engineering expert are by completing the advanced and enhanced courses on AP2V.
Trending Courses
Artificial Intelligence

Programming & Frameworks

Know more

Artificial Intelligence

Programming & Frameworks

Know more